Architectural styles in the city of Ypsilanti, Michigan, are organized in roughly chronological order from Federal to Ranch.
---
Federal 1780 – 1840
Federal style architecture is also called Adams style after the Adams brothers who were British architects. They introduced a new interest in Greek and Roman monuments and popularized swags, garlands, and urns. Federal is a refinement of the preceding Georgian style. Like Georgian, Federal style is a symmetric box but it may have wings or attachments.

The City of Ypsilanti was founded towards the end of the Federal style period. Ypsilanti has very few Federal style buildings that have not been modified to a different architectural style.
---
Greek Revival 1825 – 1860
Greek Revival style architecture is characterized by a low-pitched roof with a wide band of trim around the cornice line — sometimes with small frieze-band windows. Elaborate features may surround the front door such as sidelights and fanlights with rectangular panes of glass. Porches frequently have round or square classical columns.

Greek Revival style dominated domestic architecture from 1830 to 1850. Since the City of Ypsilanti was founded in 1823, many of Ypsilanti's oldest buildings are Greek Revival style.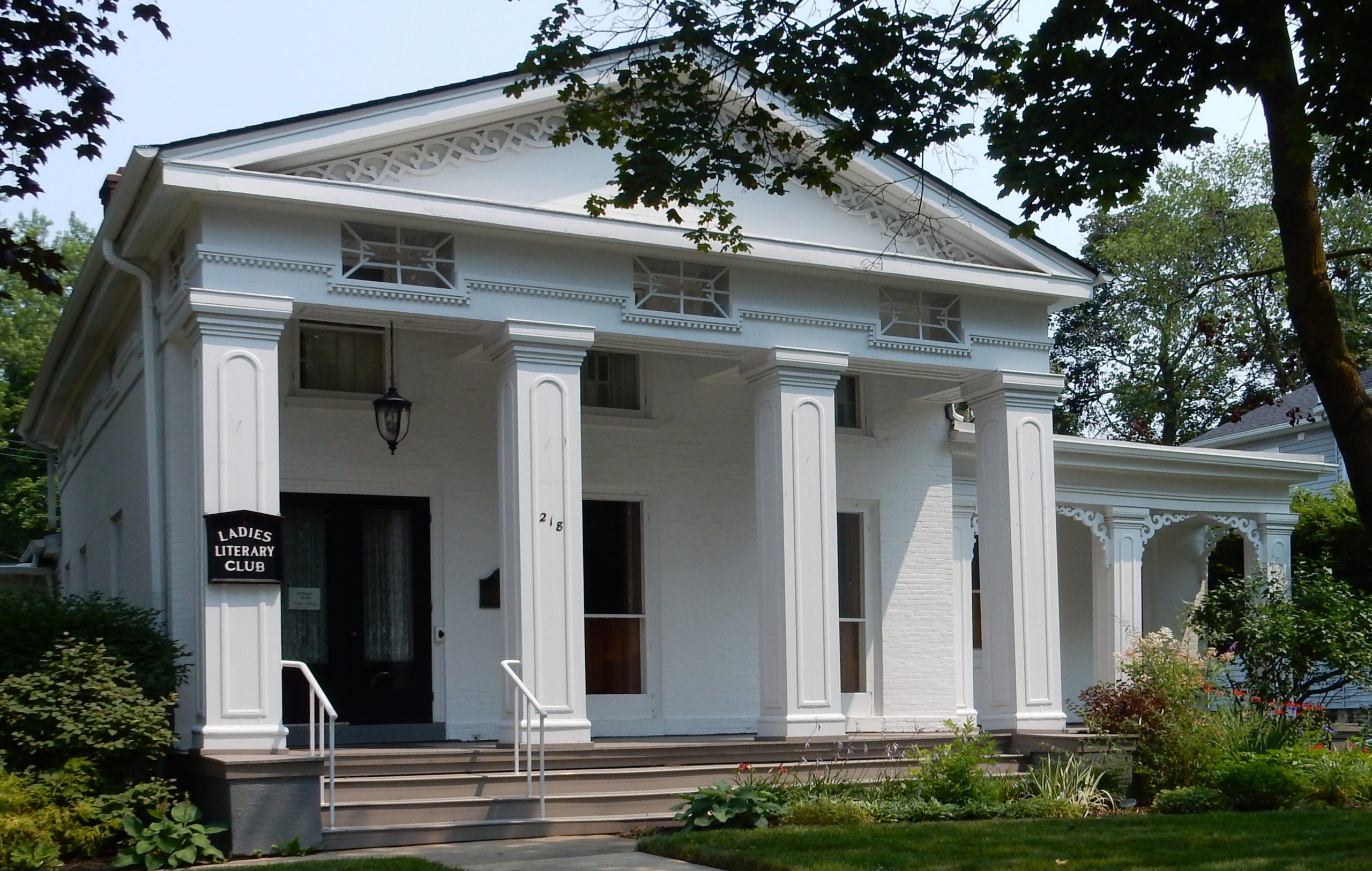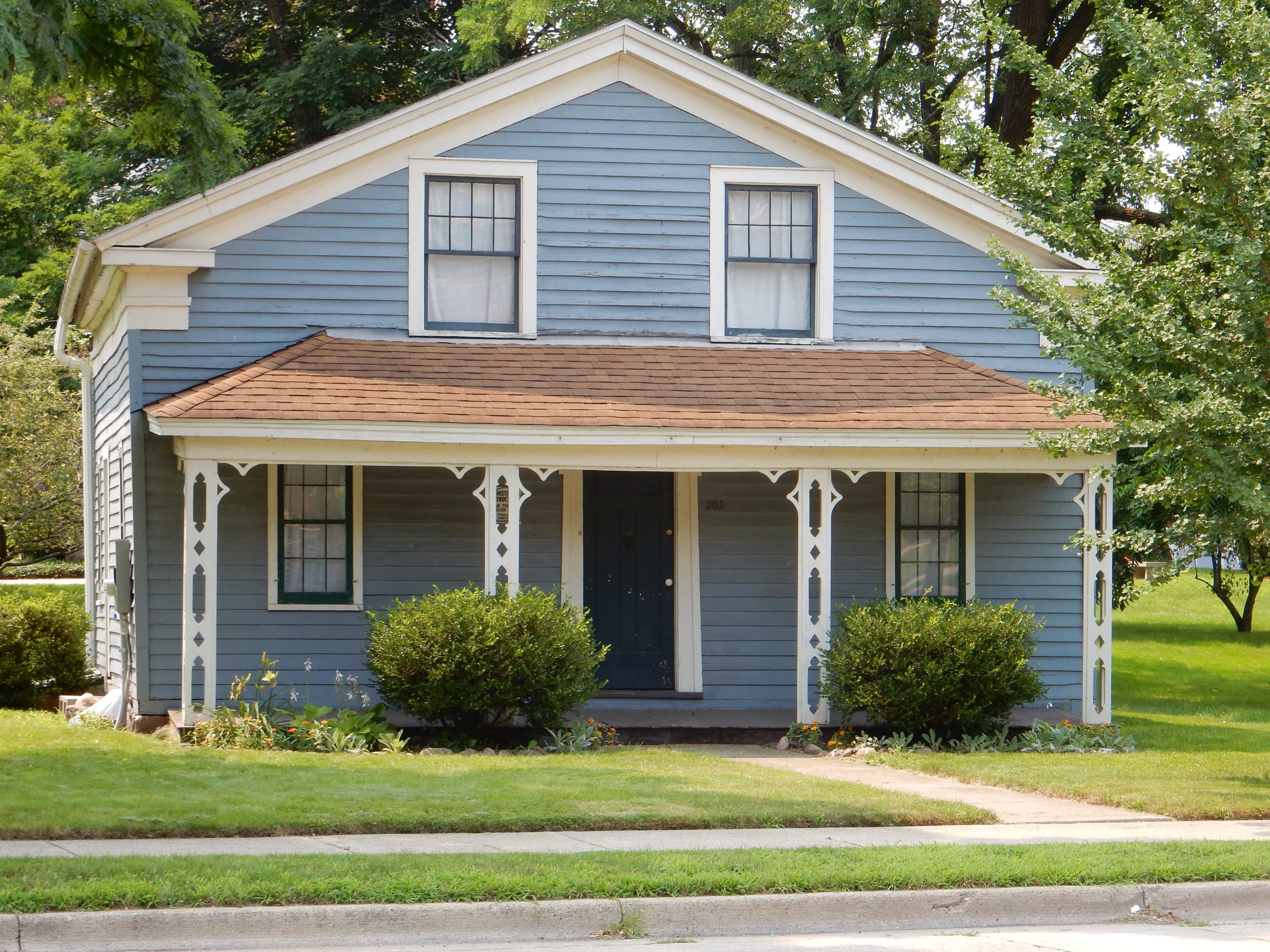 ---
Gothic Revival 1840 – 1880
Gothic Revival style architecture is based on the Medieval style and has steeply pitched roofs and cross gables. Gable vergeboards may be fancifully decorated (a.k.a. gingerbread). Ornate cross-bracing trusses on gable peaks are common after 1860. Windows extend into gables with pointed arches (lancet windows). Porch supports are usually flattened Gothic arches.

Gothic Revival was never as popular as Greek Revival or Italianate styles. Ypsilanti has a small number Gothic Revival buildings.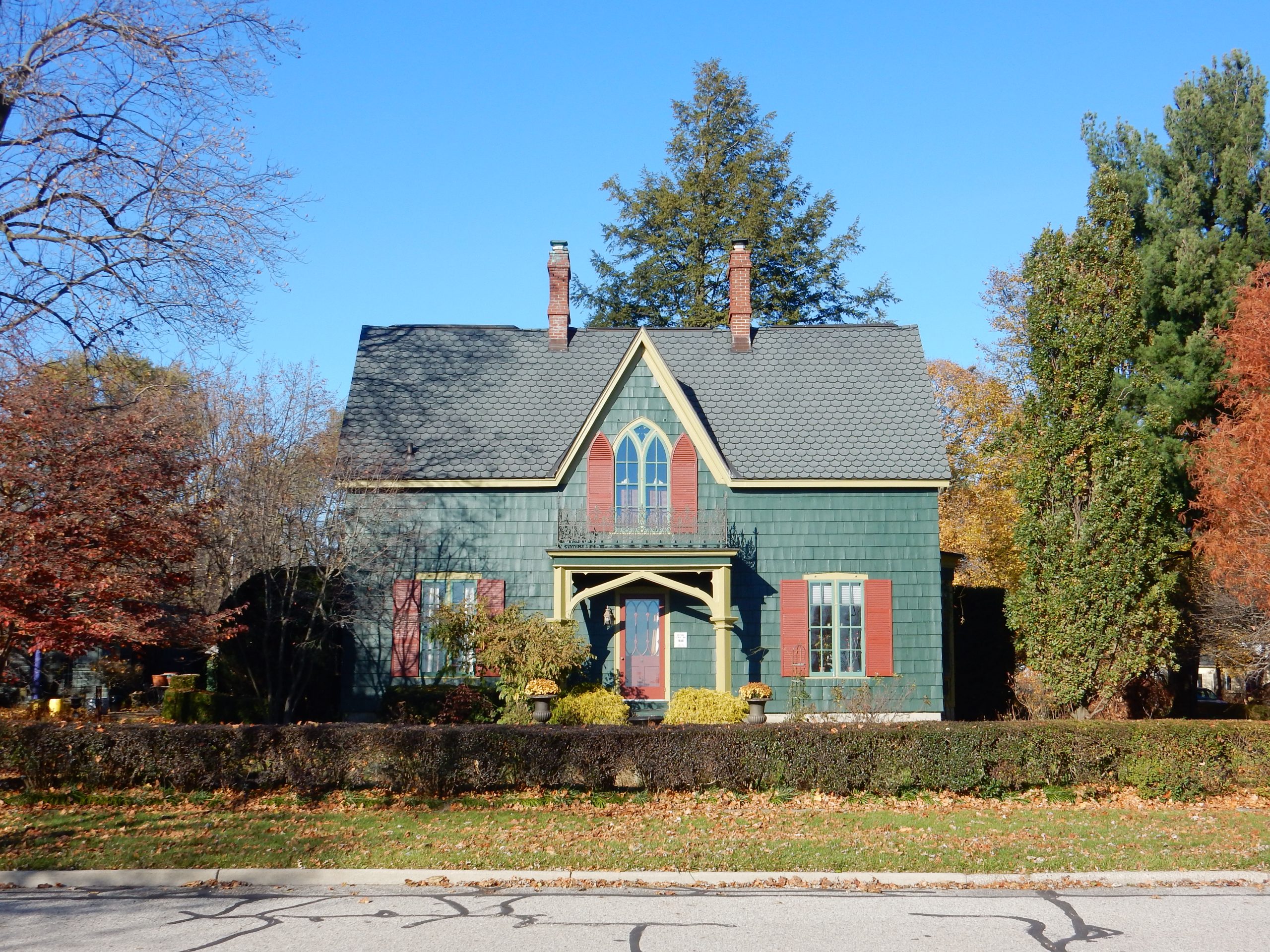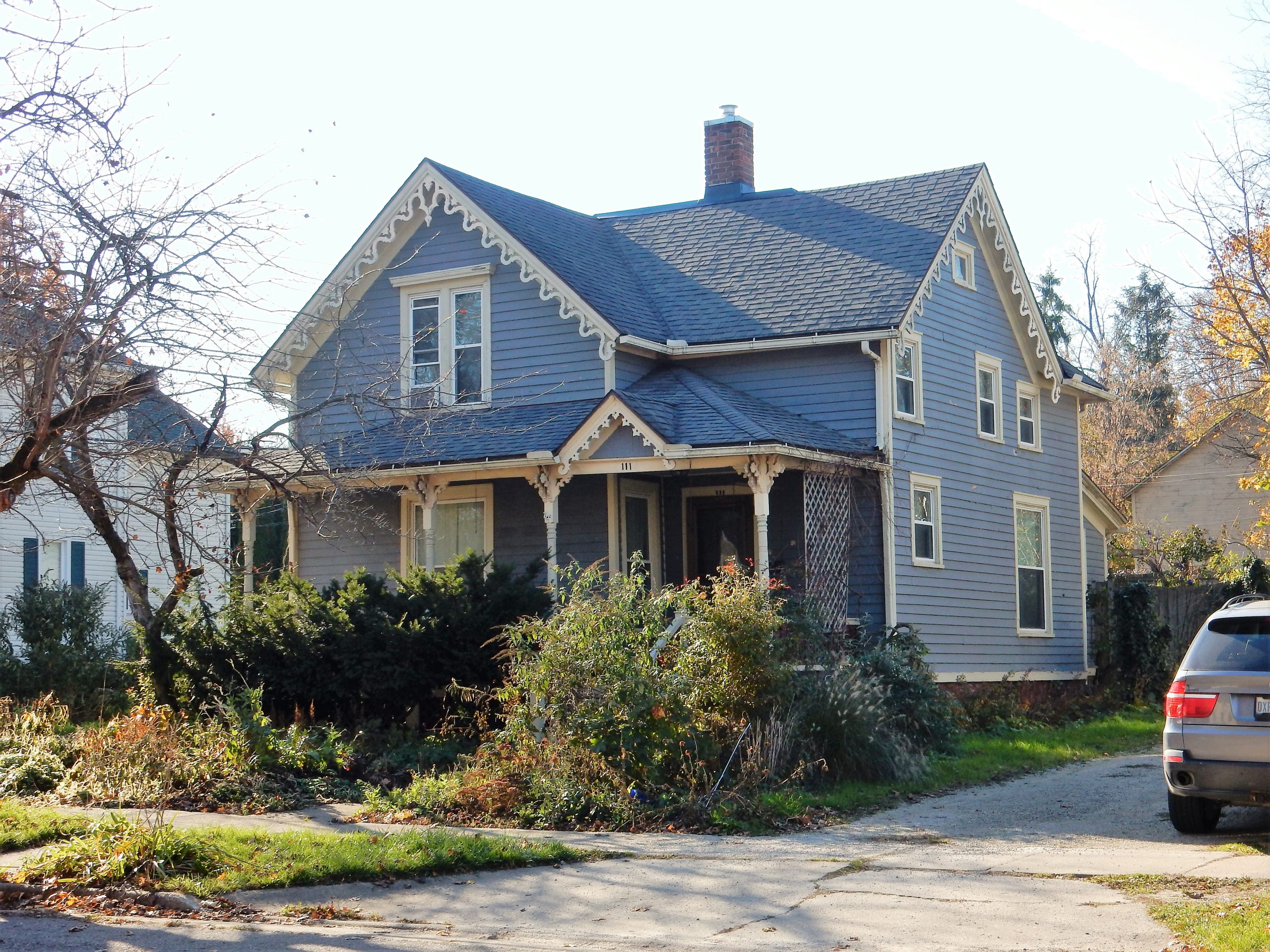 ---
Octagon 1850 – 1870
Octagon style architecture has an eight-sided exterior shape (surprise!) and are usually two story with low pitched roofs. Most have Greek Revival, Gothic Revival, or Italianate detailing.

The Octagon style came and went quickly due to wasted interior space and a single window in most rooms. As of 2015, about two thousand octagon houses have survived. Ypsilanti has one of them!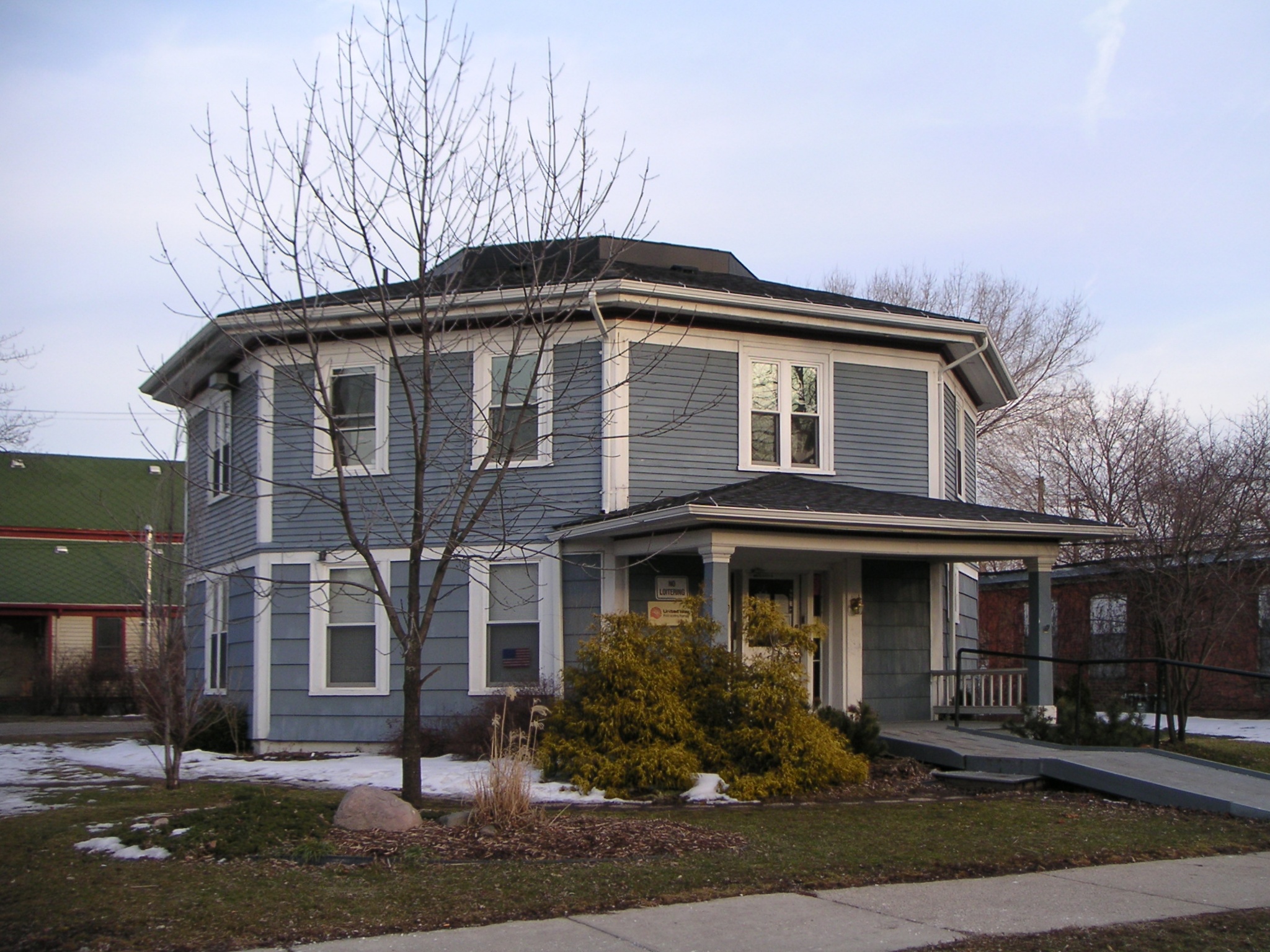 ---
Italianate 1840 – 1885
Italianate style is characterized by a low-pitched roof with overhanging eaves and brackets underneath. Windows are tall and arched or curved at the top with hood molds.

30% of Italianate designs are square or rectangular box-shaped houses with hipped roofs. Half of these have a square cupola on top.

20% of Italianate designs are asymmetrical or L-shaped, without a tower

15% of Italinate designs are asymmetrical or L-shaped with a square tower. These are also referred to as Italian Villa style.

Ypsilanti has many Italianate residential and commercial buildings.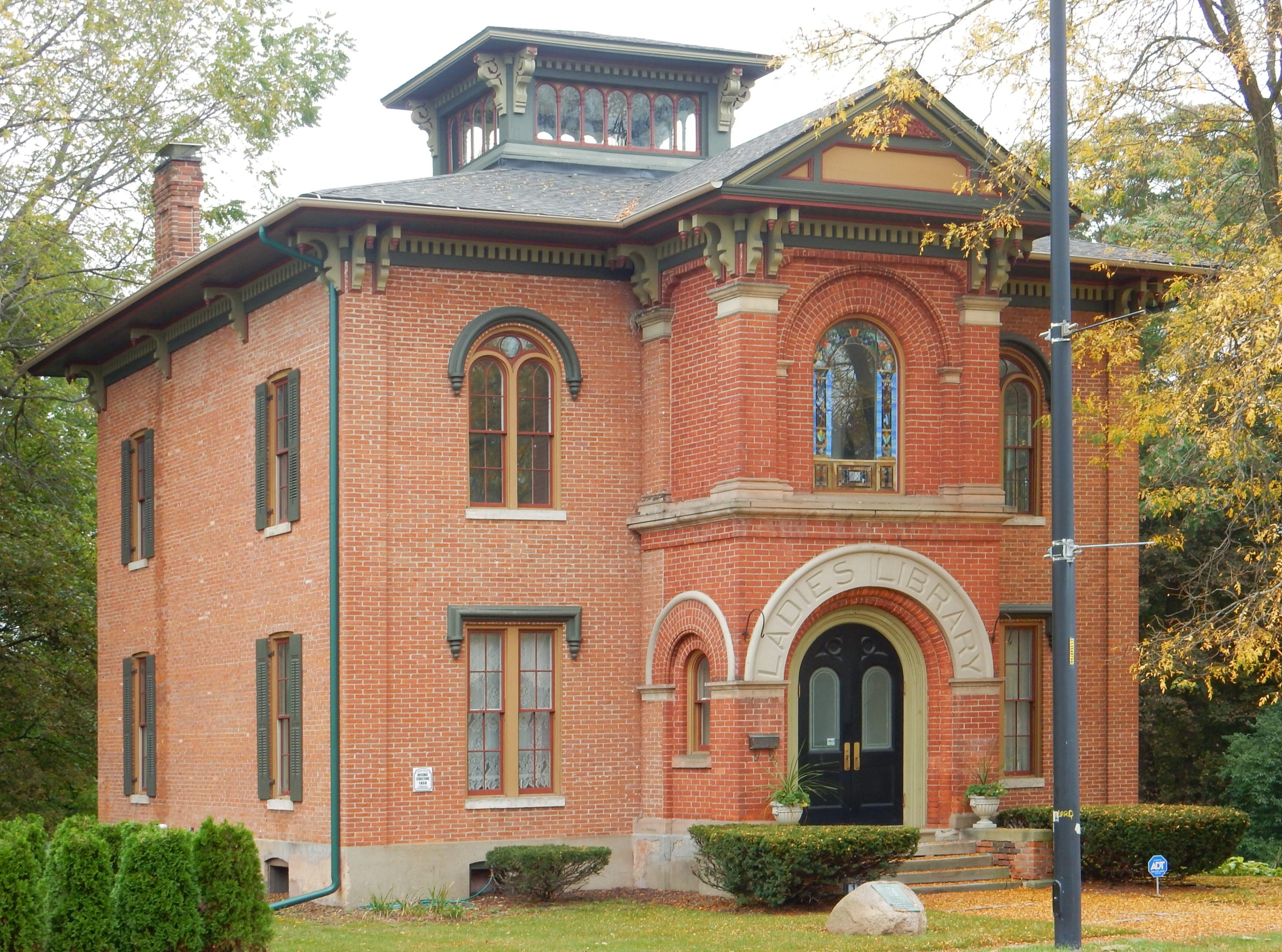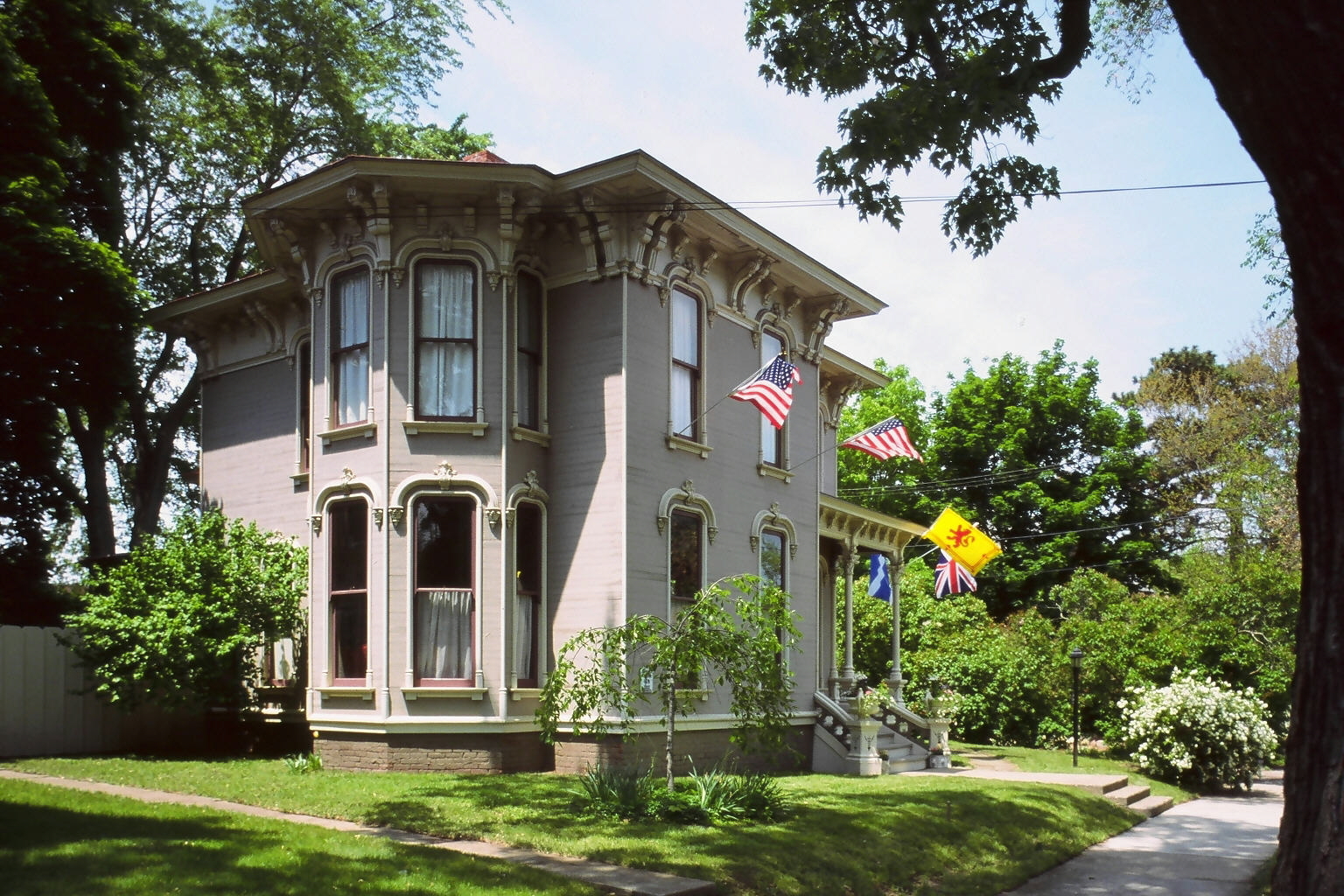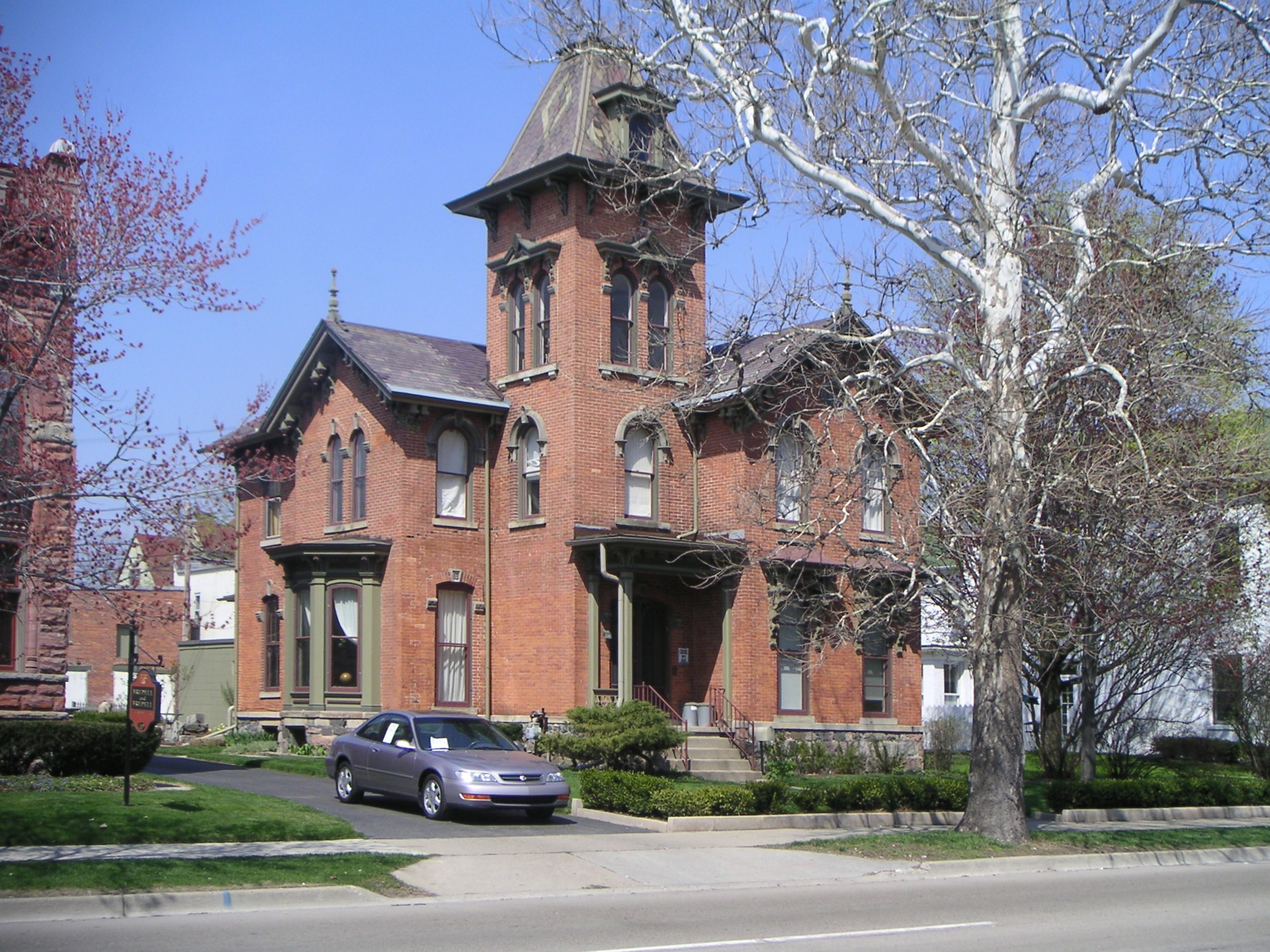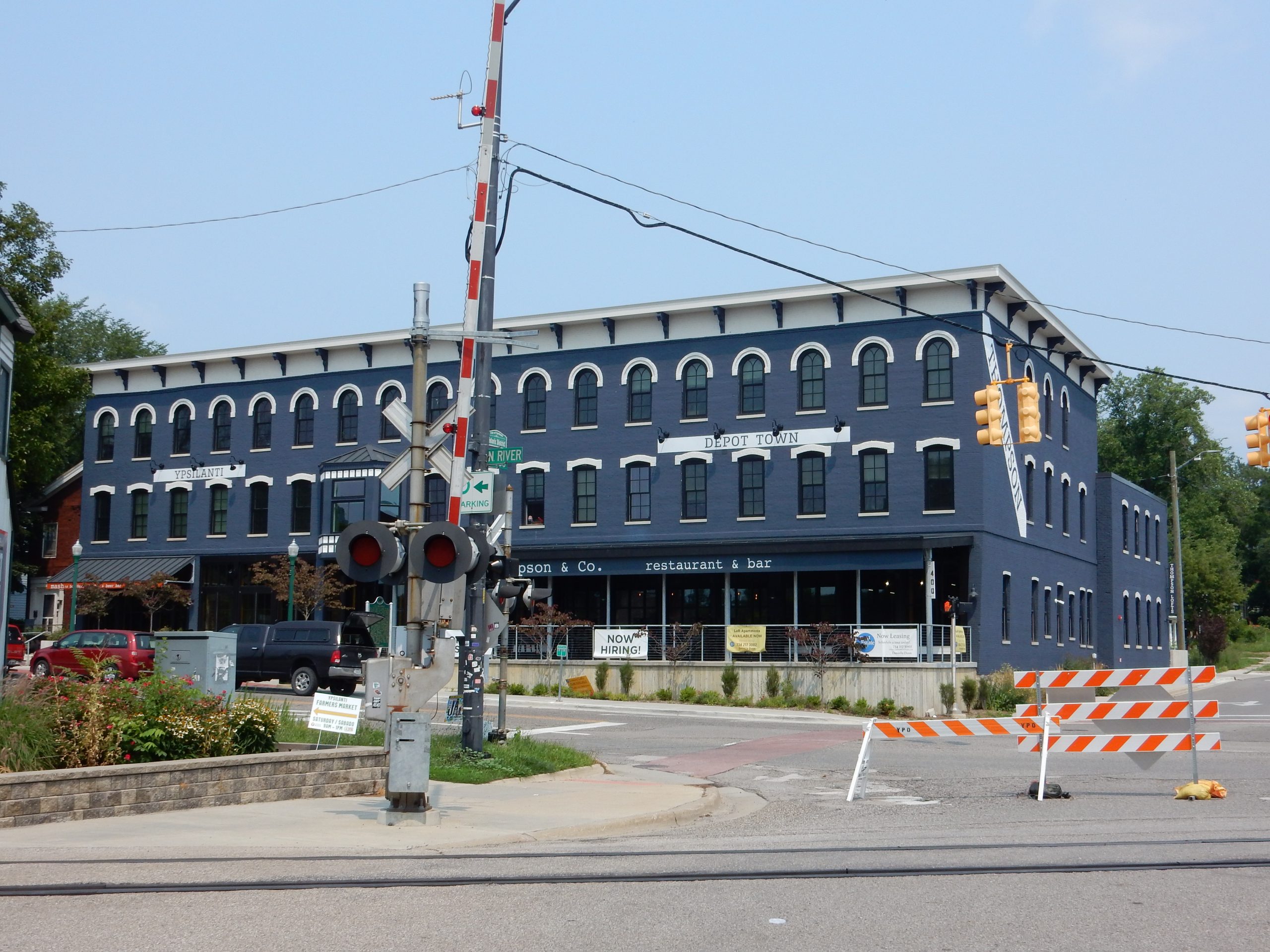 ---
Second Empire 1855 – 1885
Second Empire style buildings have mansard roofs with decorative patterns and dormer windows. Eaves are decorated with brackets. Windows have hood or drip molds. About 30% of Second Empire buildings have a square tower with a mansard roof.

Second Empire style was considered very modern at the time. This contrasted with the Italianate and Gothic Revival styles that engaged with the nostalgic past of the Picturesque movement. The mansard roof was named after 17th century French architect Francois Mansart. It was revived during the reign of Napolean III (1852 – 1870), France's Second Empire. Thus the name.

Ypsilanti has about five Second Empire buildings.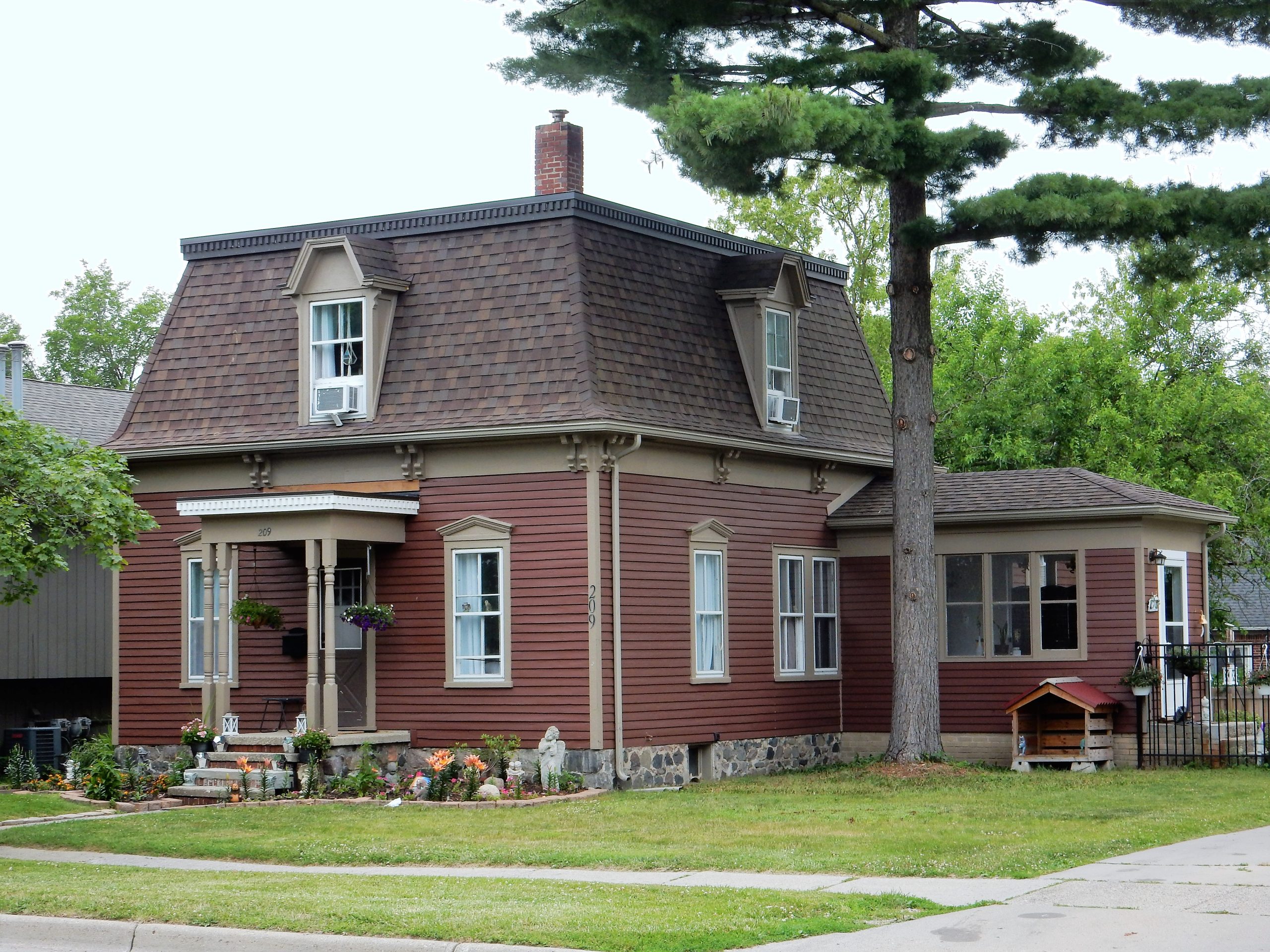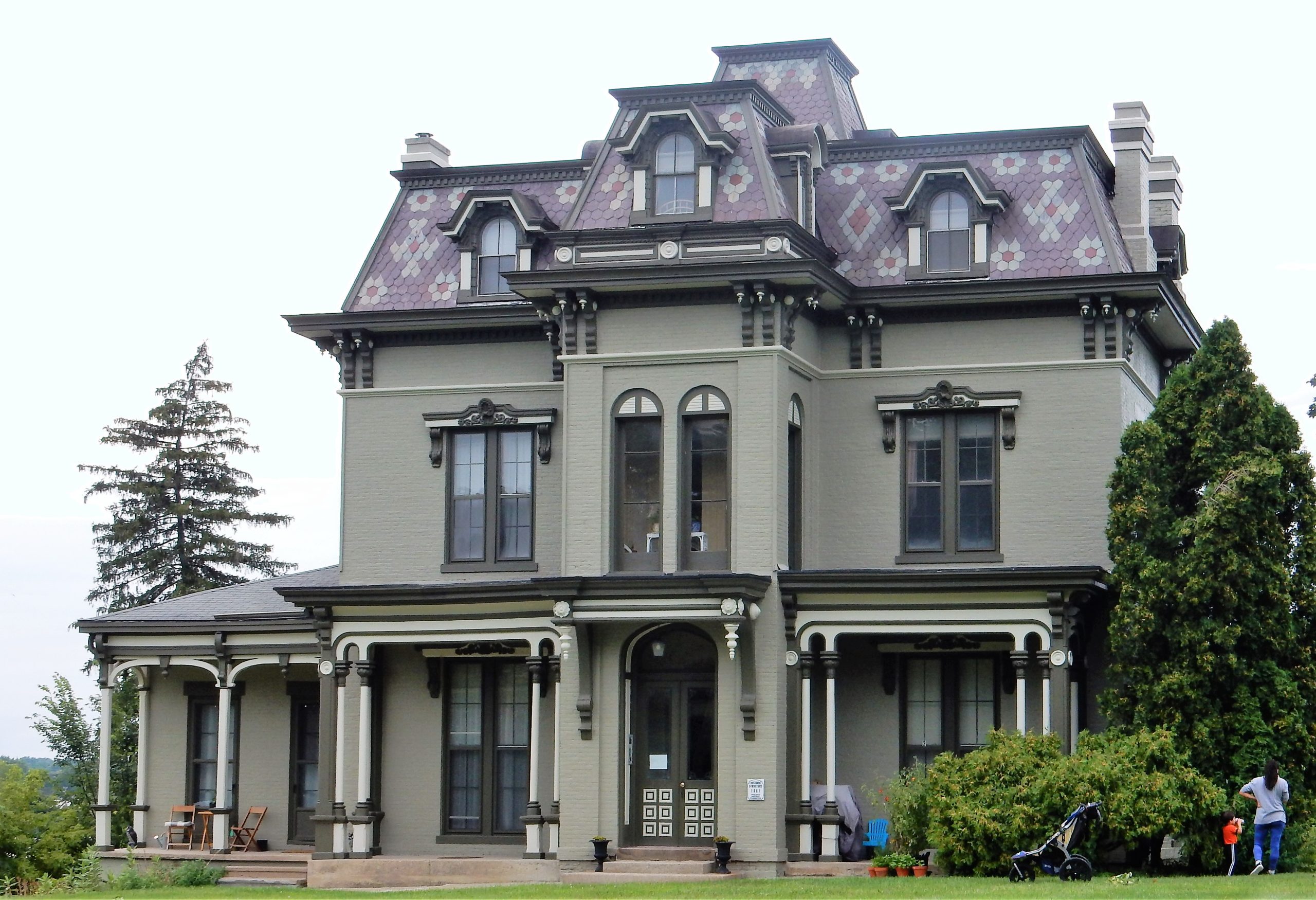 ---
Stick 1860 – 1890
Stick style architecture has steeply pitched roofs with trusses at the apex of front-facing gables. Rafter ends are exposed on overhanging eaves. The wooden wall cladding is patterned with horizontal, vertical, or diagonal boards also known as stickwork.

The Stick style succeeded Gothic Revival and was a precursor to the Queen Anne style. Ypsilanti has only a few Stick houses.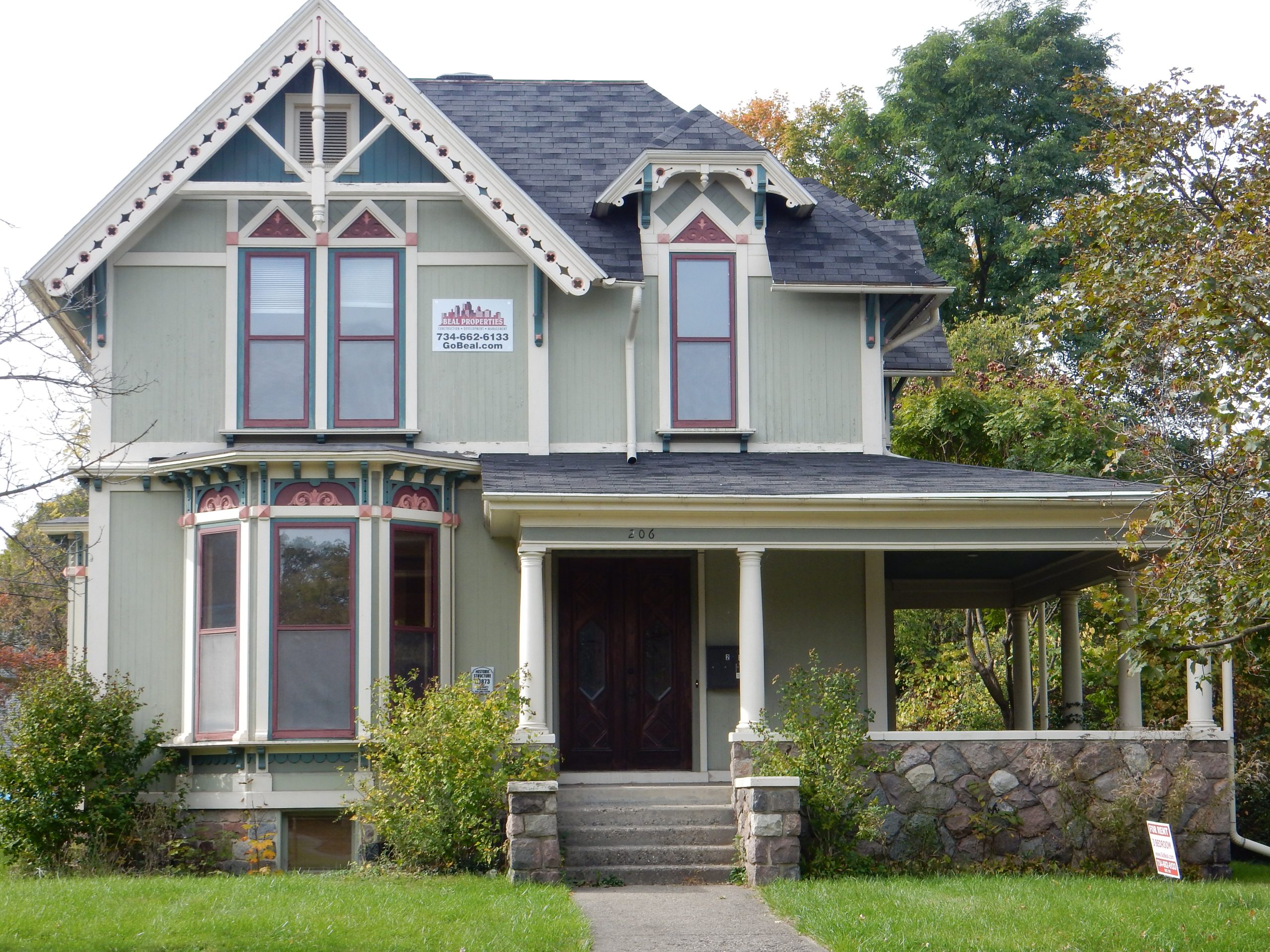 ---
National Folk 1850 – 1930
The National Folk House style is a rudimentary style using materials available from the national railroad. Previously, construction used locally available materials.

Ypsilanti has many National Folk houses.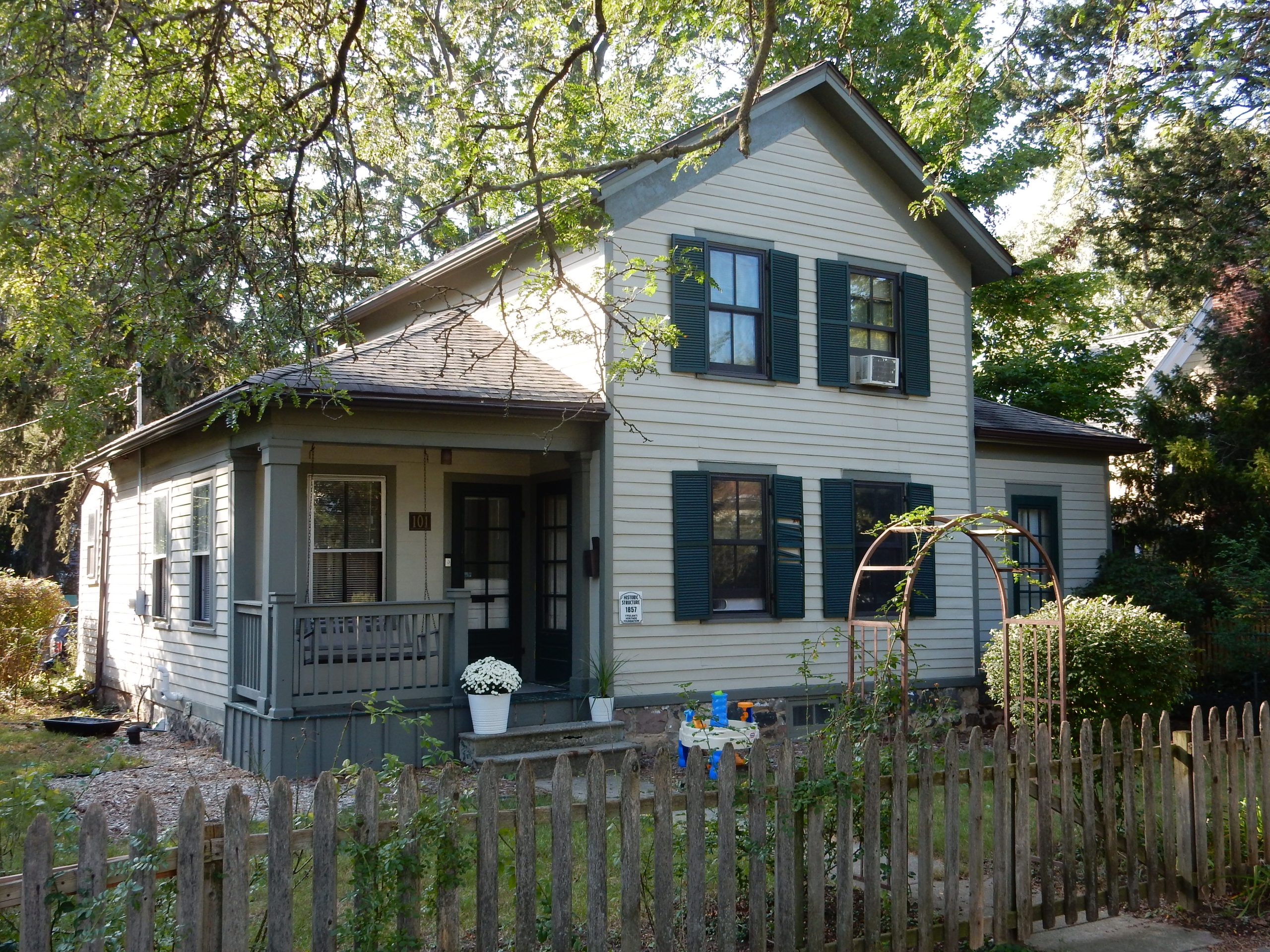 ---
Folk Victorian 1870 – 1910
Folk Victorian style buildings are National Folk or vernacular houses with spindlework porch detailing or flat jigsaw-cut trim.

Ypsilanti has many Folk Victorian houses.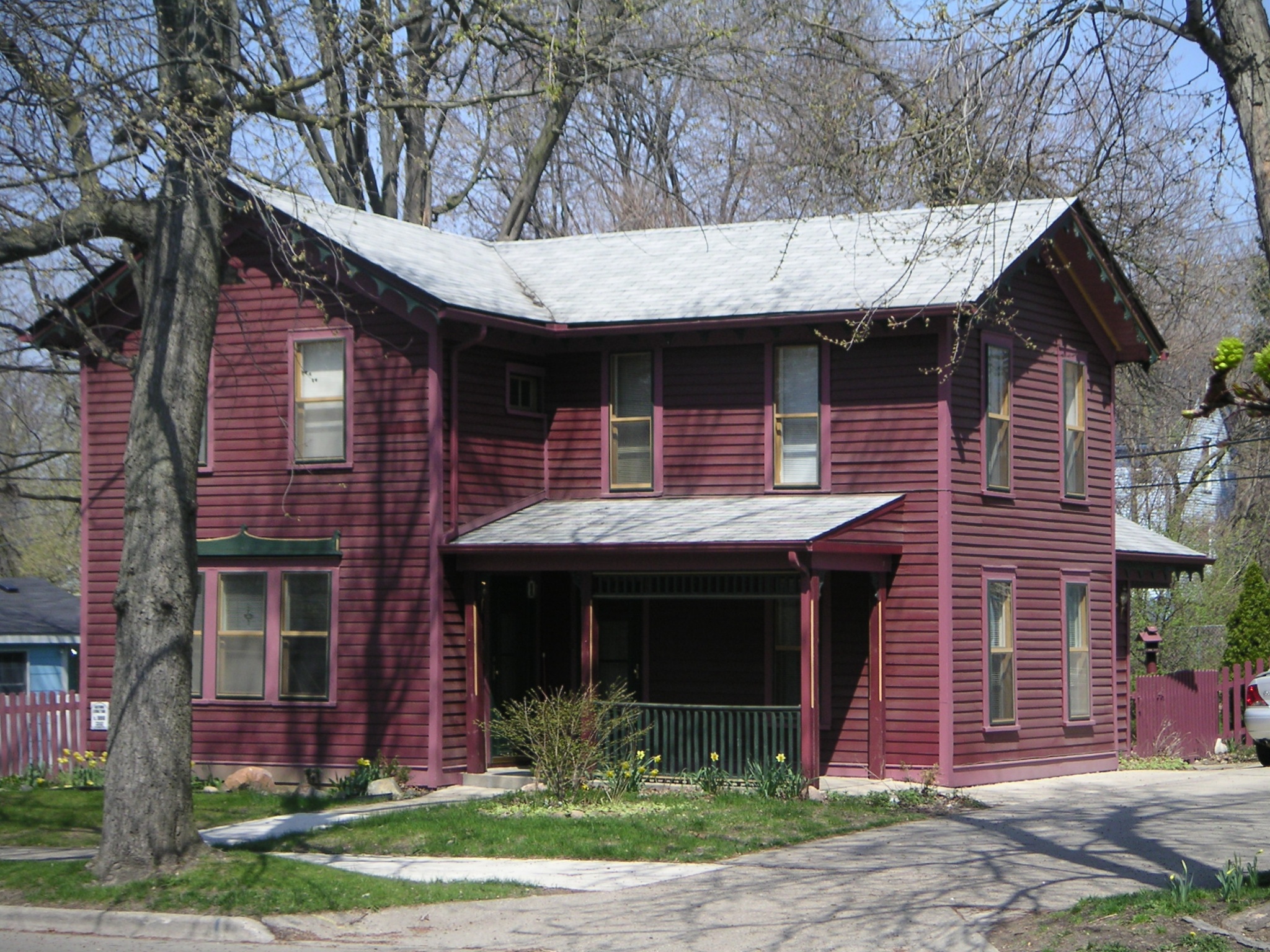 ---
Richardsonian Romanesque
1880 – 1900
Richardsonian Romanesque style architecture has wide round masonry (Romanesque) arches over windows, doors, or porch supports.

About 75% of buildings have towers. Most towers are round, but polygonal and square towers are also common.

Henry Hobson Richardson was the second American to study architecture at the prestigious Ecole des Beaux Arts. He created the Richardson Romanesque style.

Ypsilanti has at least five Richardson Romanesque style buildings.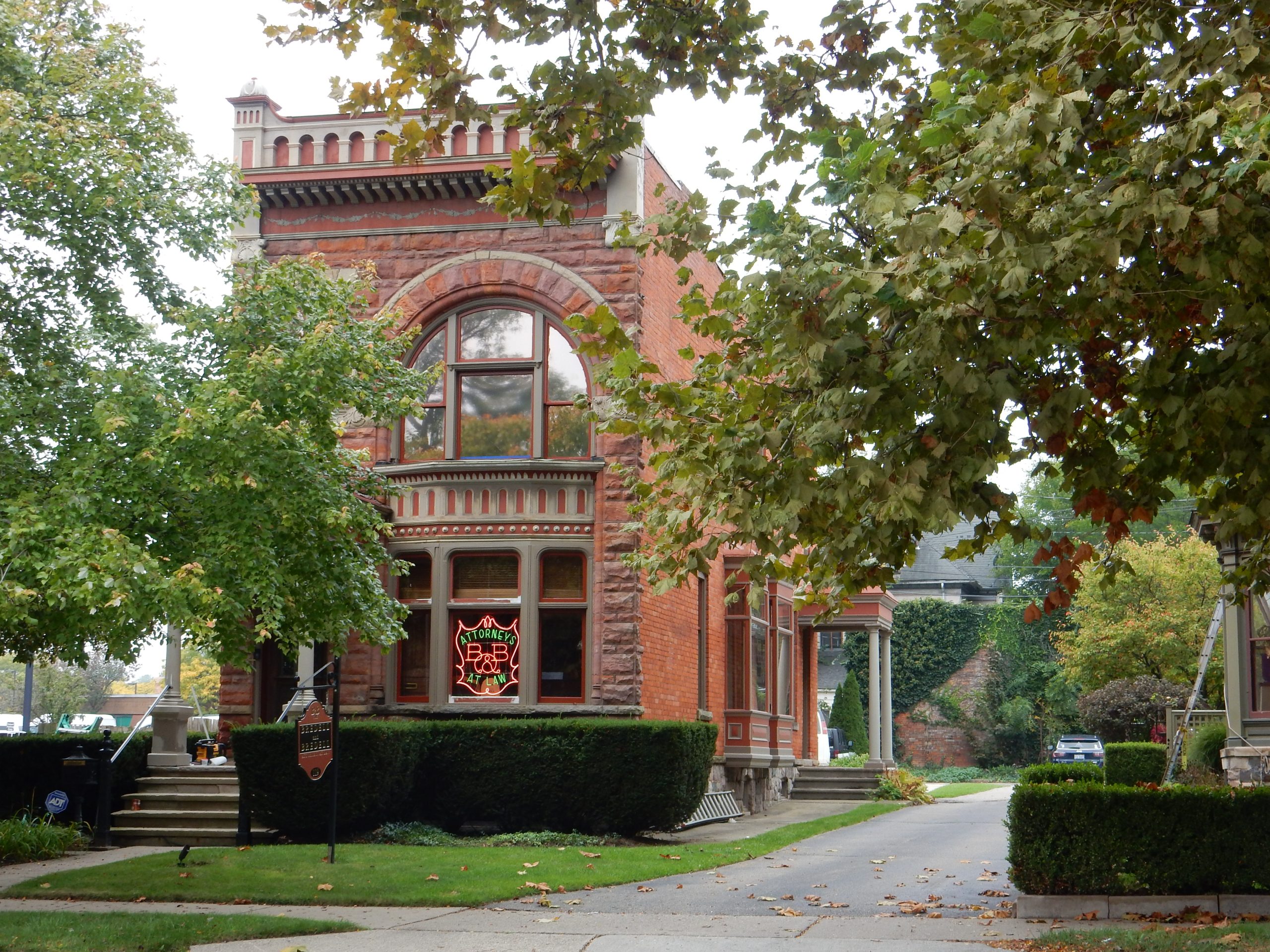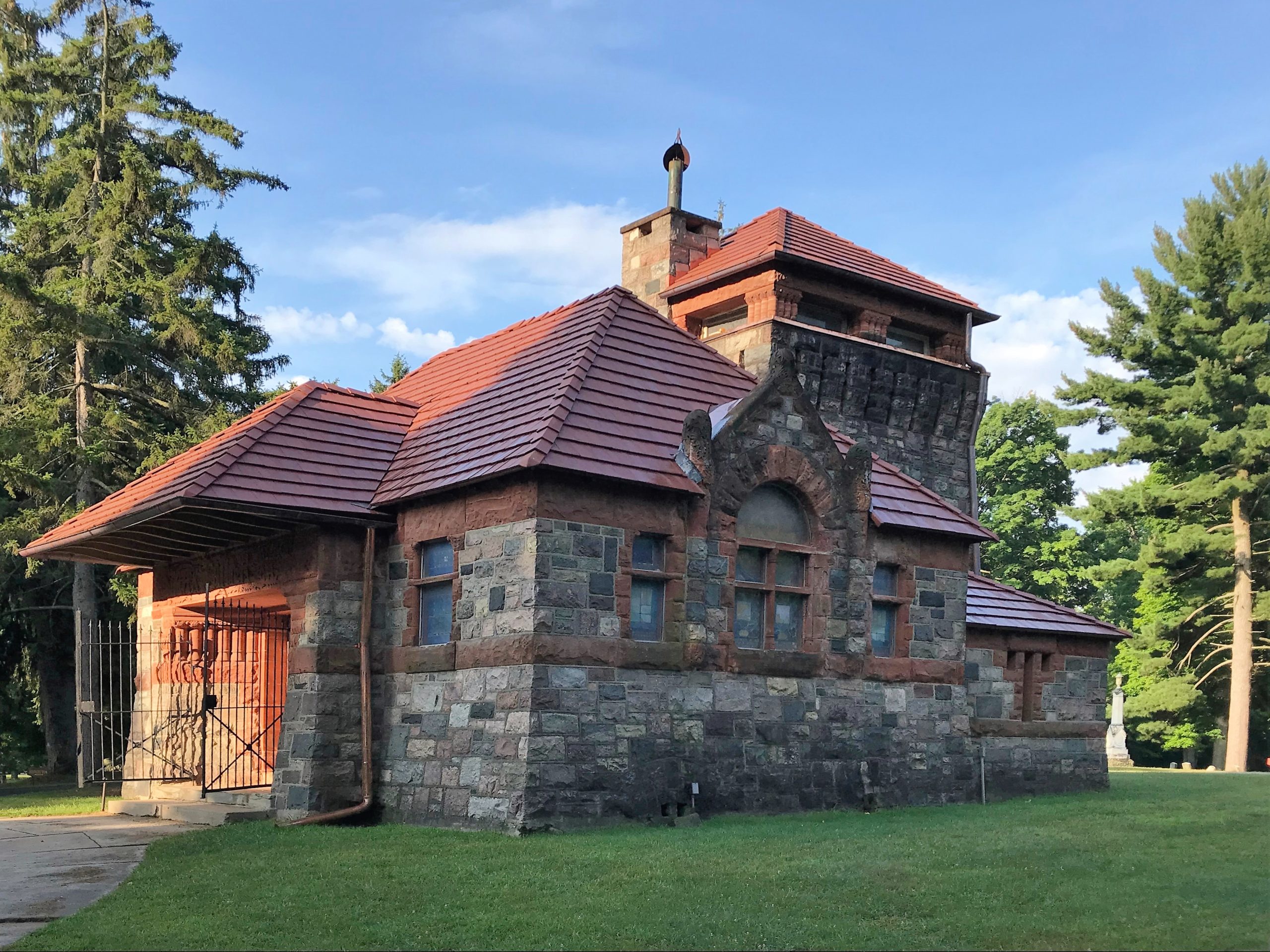 ---
Chateauesque 1880 – 1910
Steeply pitched roofs with spires, pinnacles, turrets, and other vertical elements characterize the Chateauesque architectural style. Towers may have candle-snuffer roofs. Windows may have Gothic arches.

Chateauesqe buildings are rare, but the Ypsilanti Fire Station museum seems to fit the bill.
---
Queen Anne 1880 – 1910
Irregularly shaped steeply pitched roofs, cutaway bay windows, and walls with varying materials to avoid a smooth appearance characterize the Queen Anne architectural style.

Porch spindlework is present on about half of Queen Anne buildings. About 35%, mostly later examples, have paired classical column porch supports instead of spindlework lathe-turned posts. 5% have Tudor-style half-timbering in gables or upper story walls.

Ypsilanti has many Queen Anne buildings.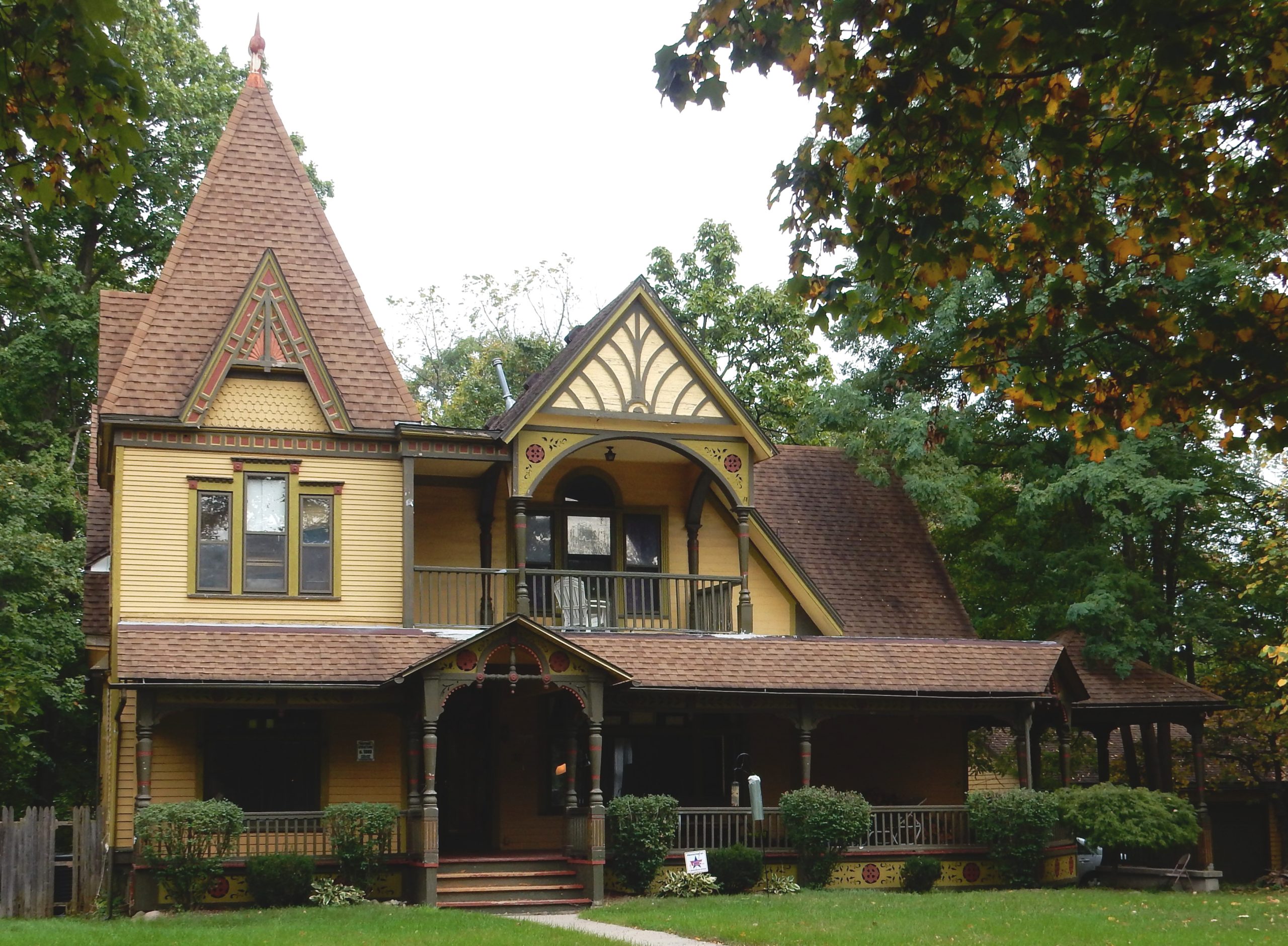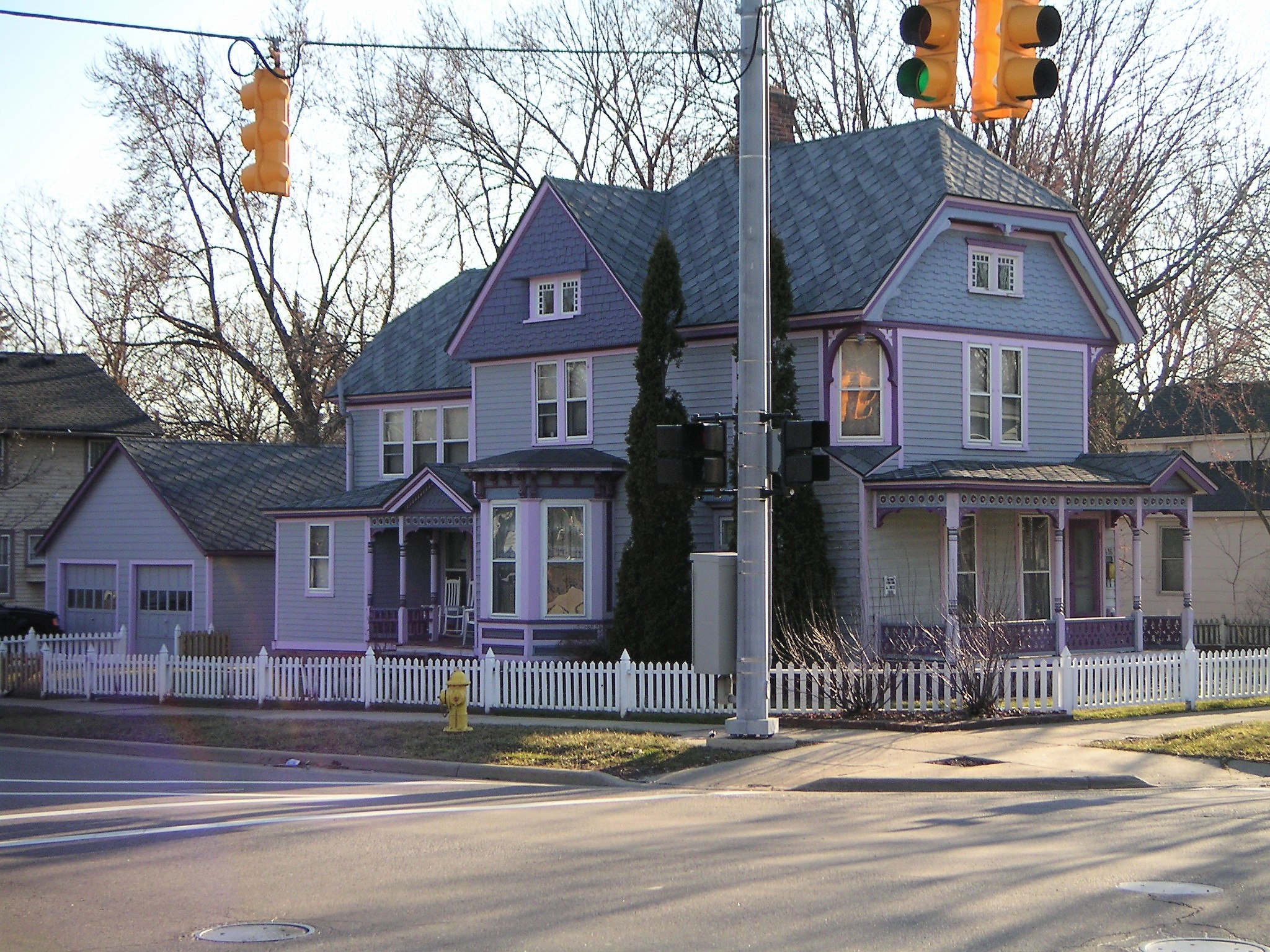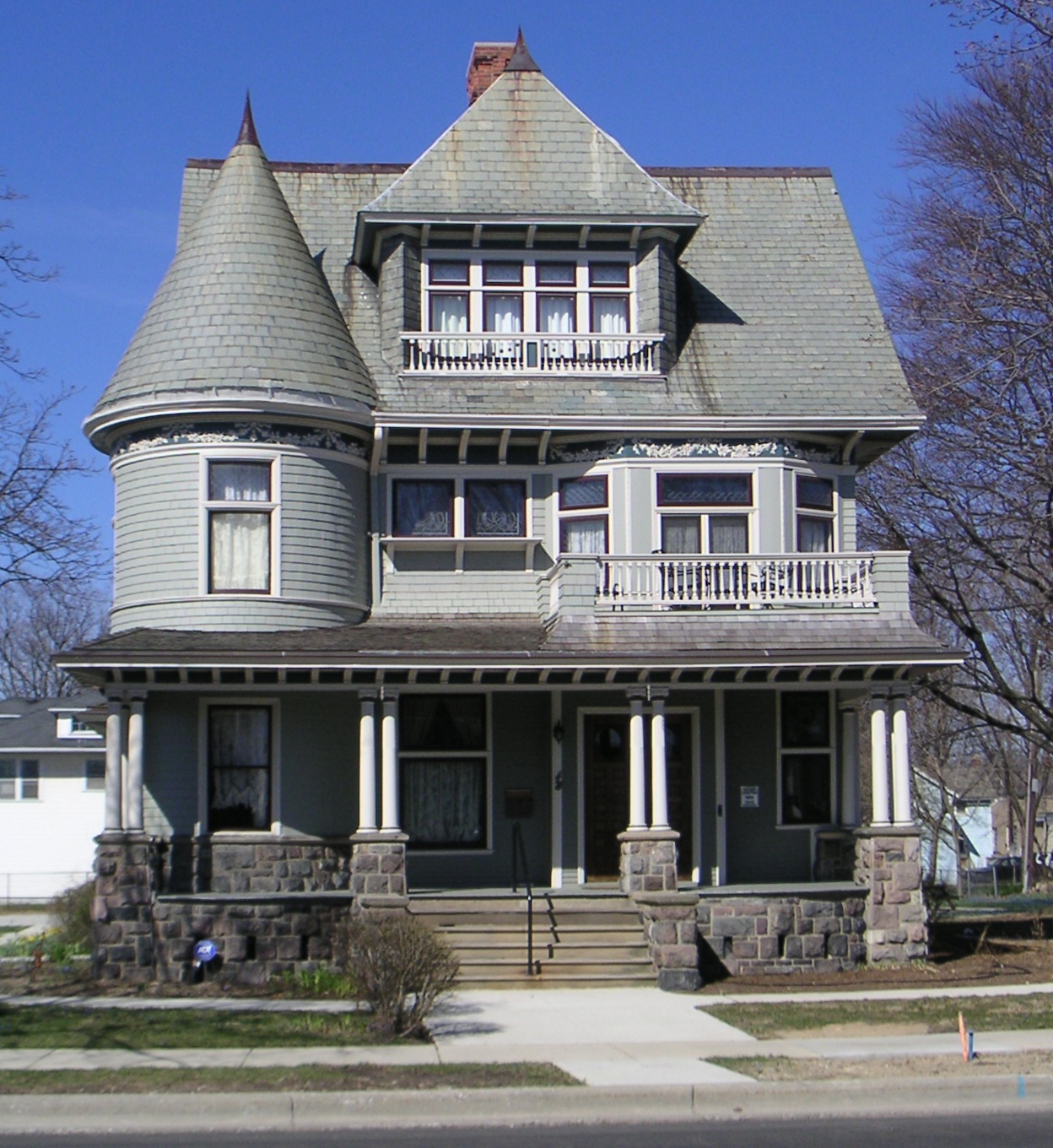 ---
Shingle 1880 – 1910
Continuous wood shingles around corners without interruption on the second story characterize the Shingle architectural style. The roof may be cross-gabled or gambrel. Windows and doors have sparse decorative detailing. Porches or entrances may have Romanesque arches.

Shingle style was never as popular as Queen Anne, but Ypsilanti has at least one.
---
Prairie 1900 – 1920
Prairie architectural style is characterized by low pitched roofs with boxed overhanging eaves. Cornices, eaves, and the front facade emphasize horizontal lines. Porch supports are massive and square.

Prairie style was originated by Chicago architects known as the Prairie School. Ypsilanti has various Prairie style houses.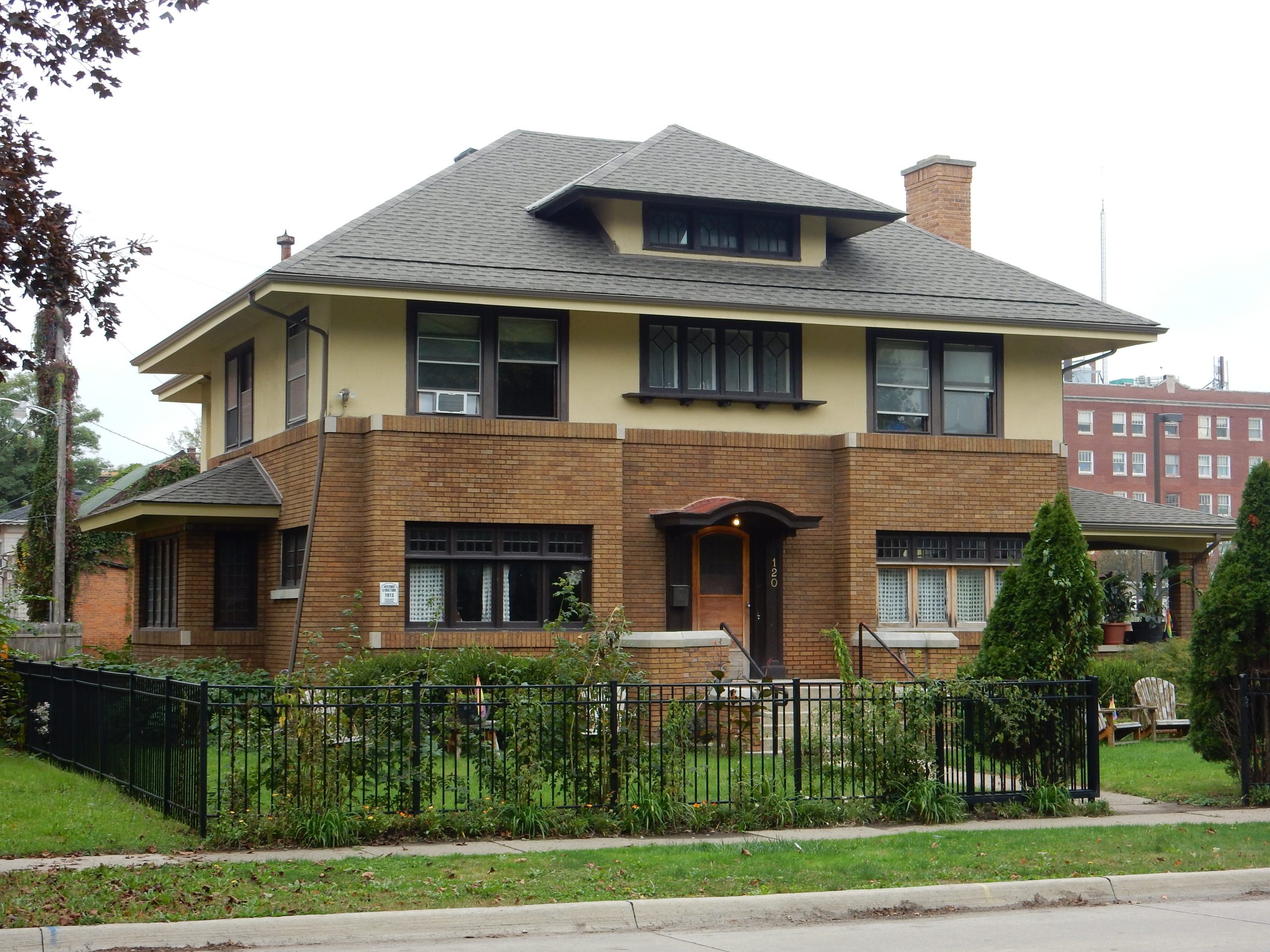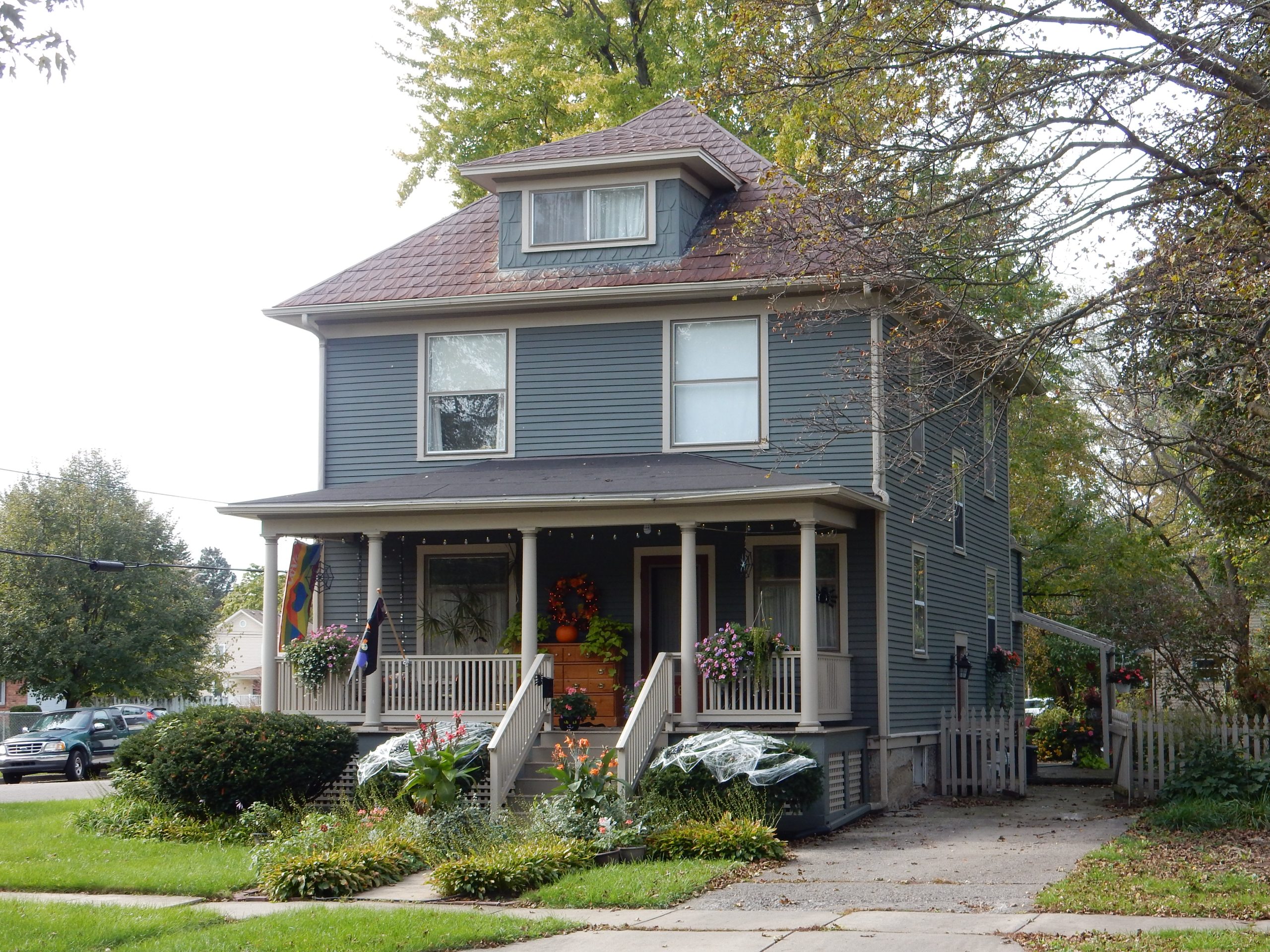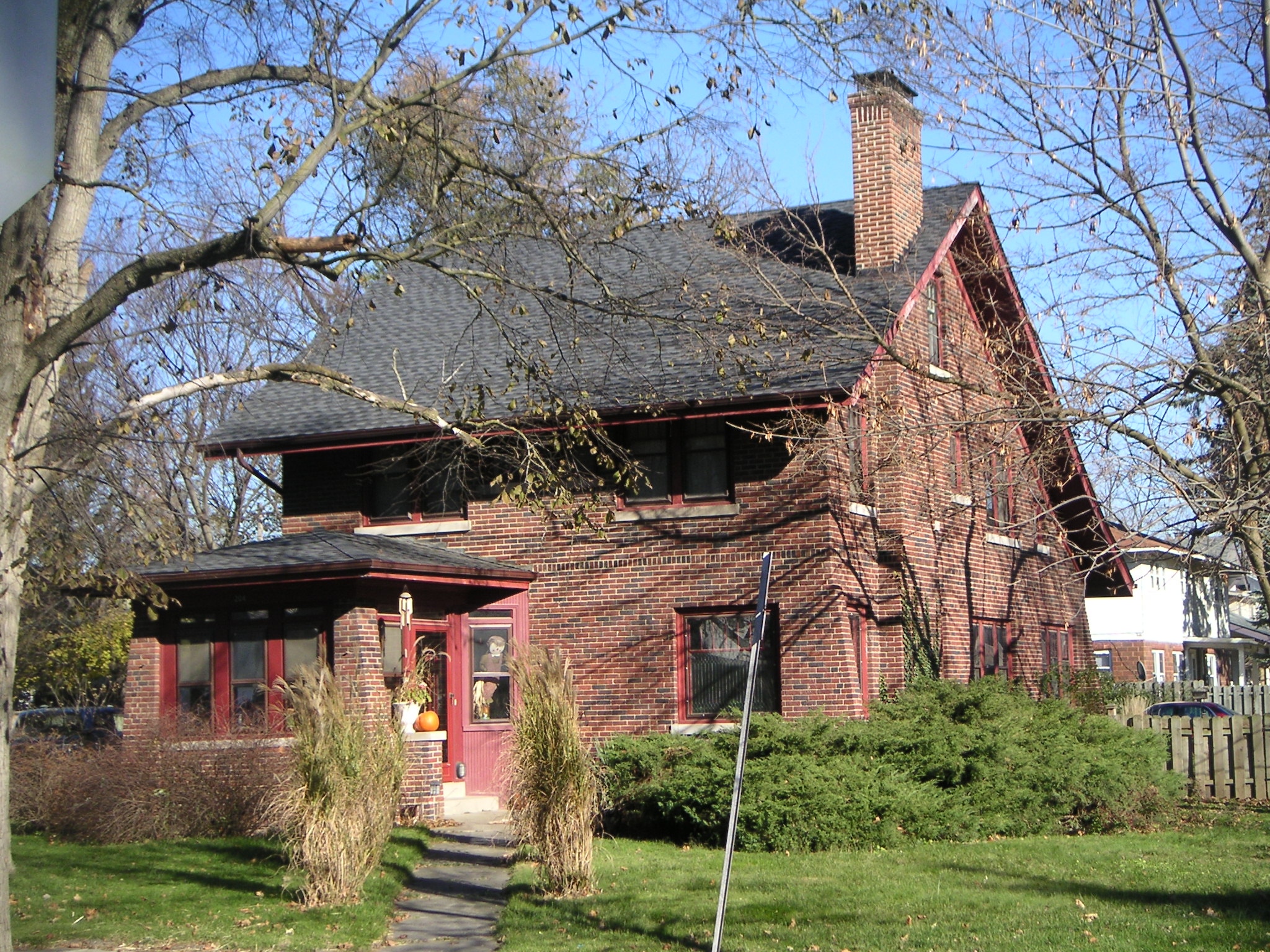 ---
Italian Renaissance
1890 – 1935
Italian Renaissance architectural style is characterized by a low-pitched or flat roof, an entrance accented with columns or pilasters, and a symmetrical facade. Molded cornices, balustrades, and belt courses are common.

Ypsilanti has some commercial Italian Renaissance buildings.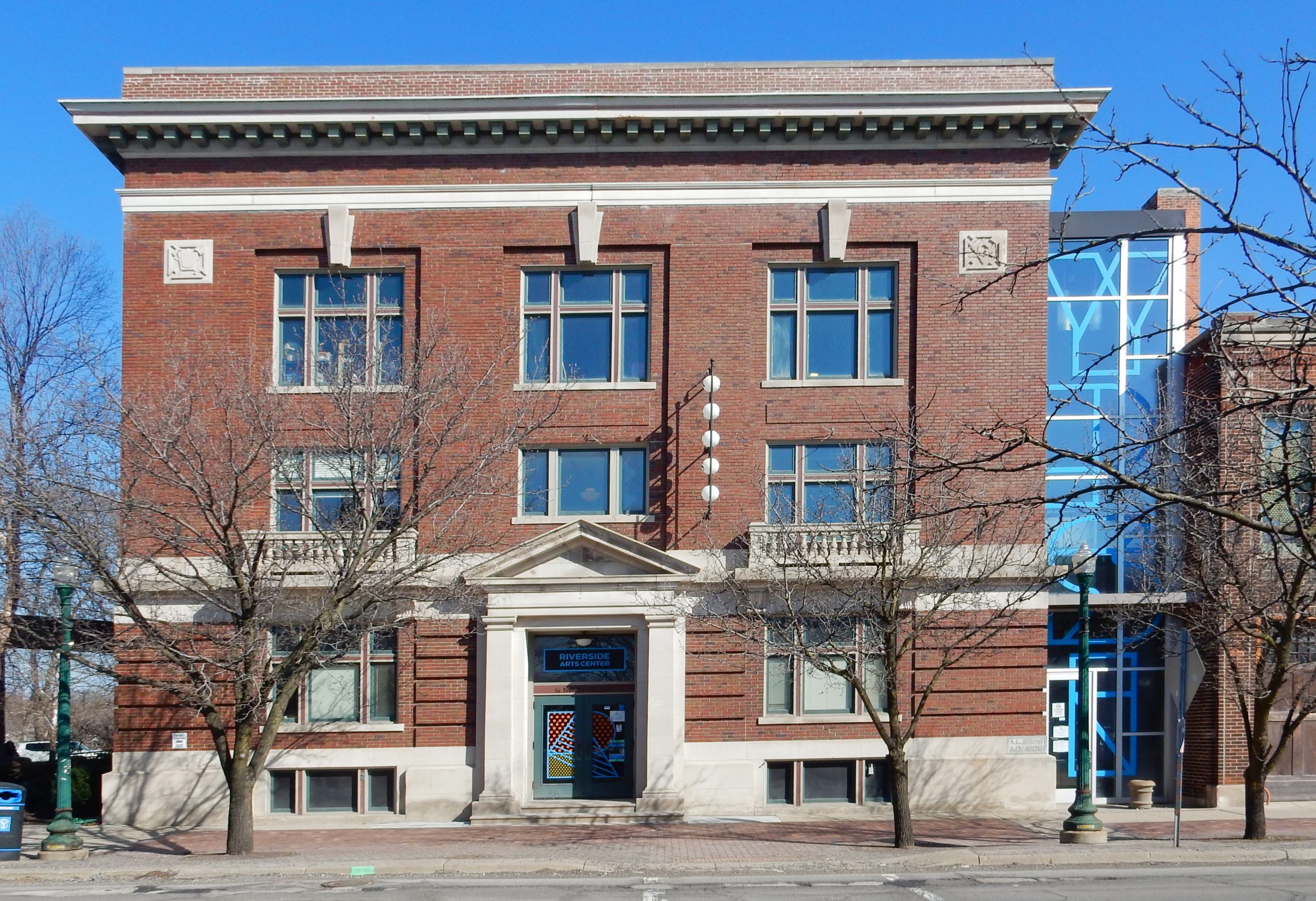 ---
Tudor 1890 – 1940
Tudor style architecture is rooted in late Medieval and early Renaissance English building traditions. Characteristics include: steeply pitched side-gabled roofs with multiple front gables, massive chimneys placed prominently on the front or side of the house, and round-arched doorways. Half-timbering in gables occurs in about one third of Tudor buildings. Other elements may be: a false thatched roof, roof ends flared up, parapeted gables, and eyebrow roof windows.

Ypsilanti has many examples of Tudor style variations.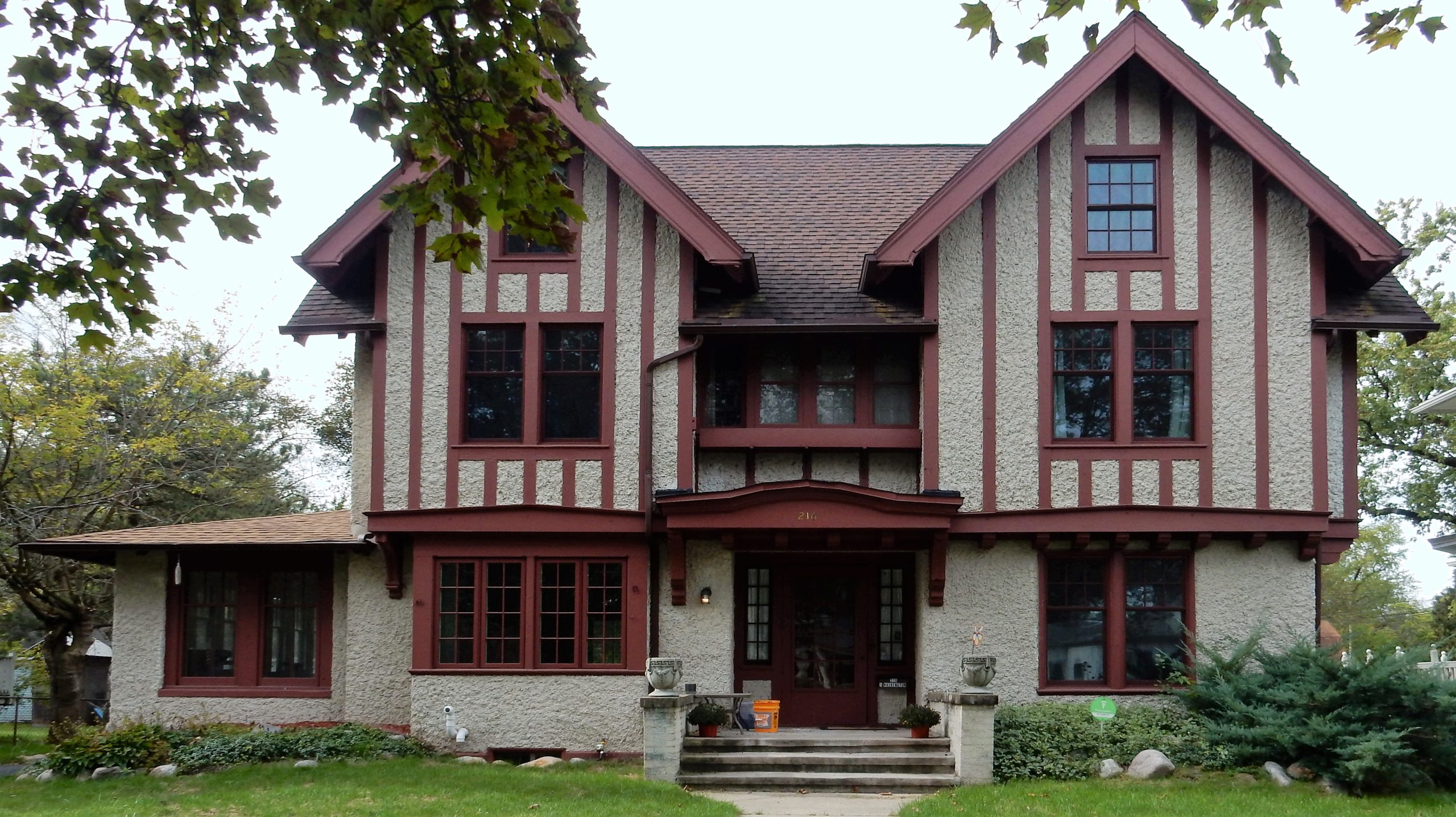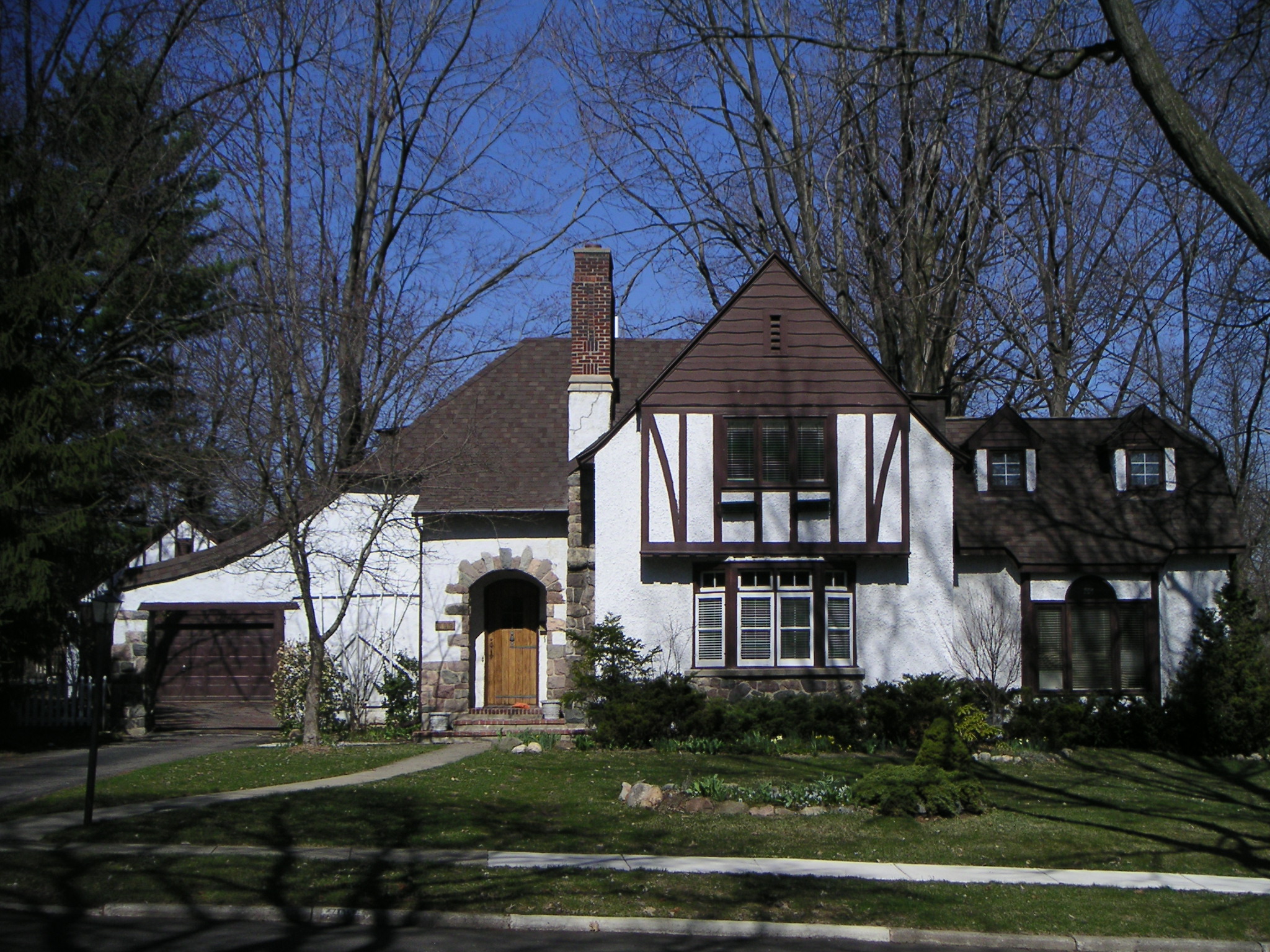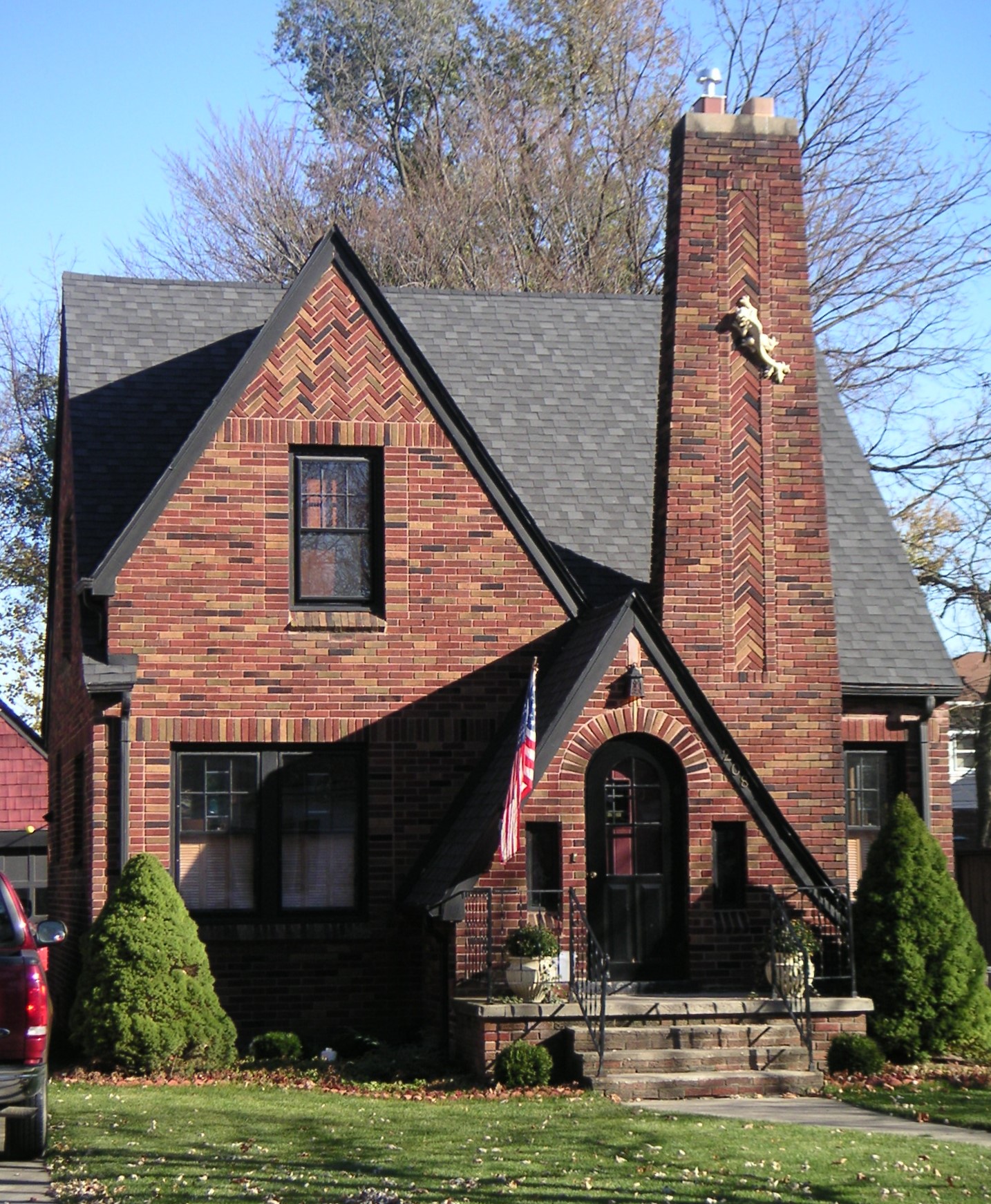 ---
Craftsman 1905 – 1930
Wide unclosed eave overhangs with exposed rafters, decorative false beams or braces added under gables, and a porch roof supported by tapered square columns characterize the Craftsman architectural style. Craftsman style doors and windows are similar to those used in vernacular Prairie houses. Occasional Tudor false half-timbering, Swiss balustrades, or Oriental roof forms were other possible stylistic details.

The Craftsman style was dominant from 1905 until the early 1920s. Ypsilanti has many Craftsman style houses.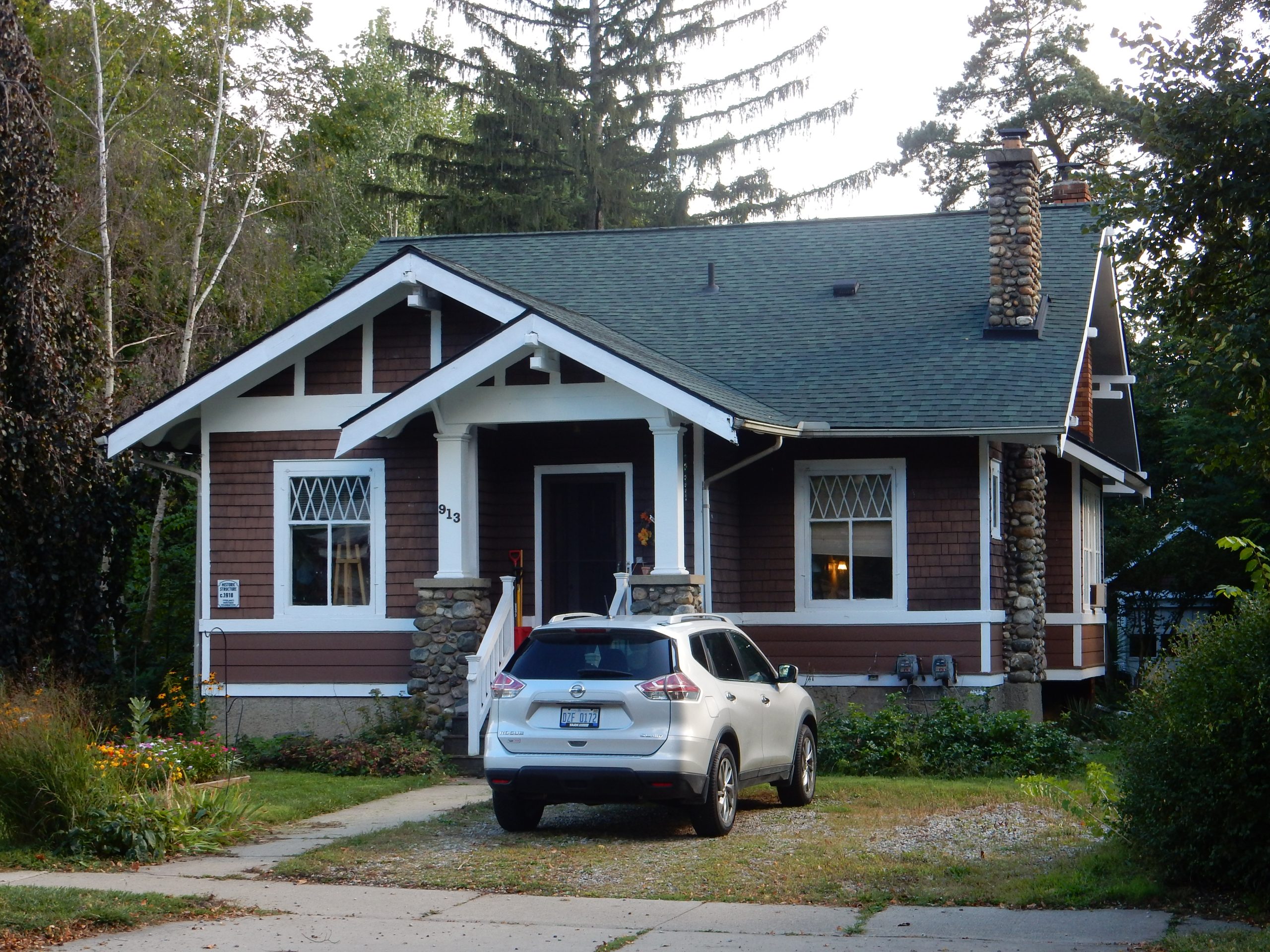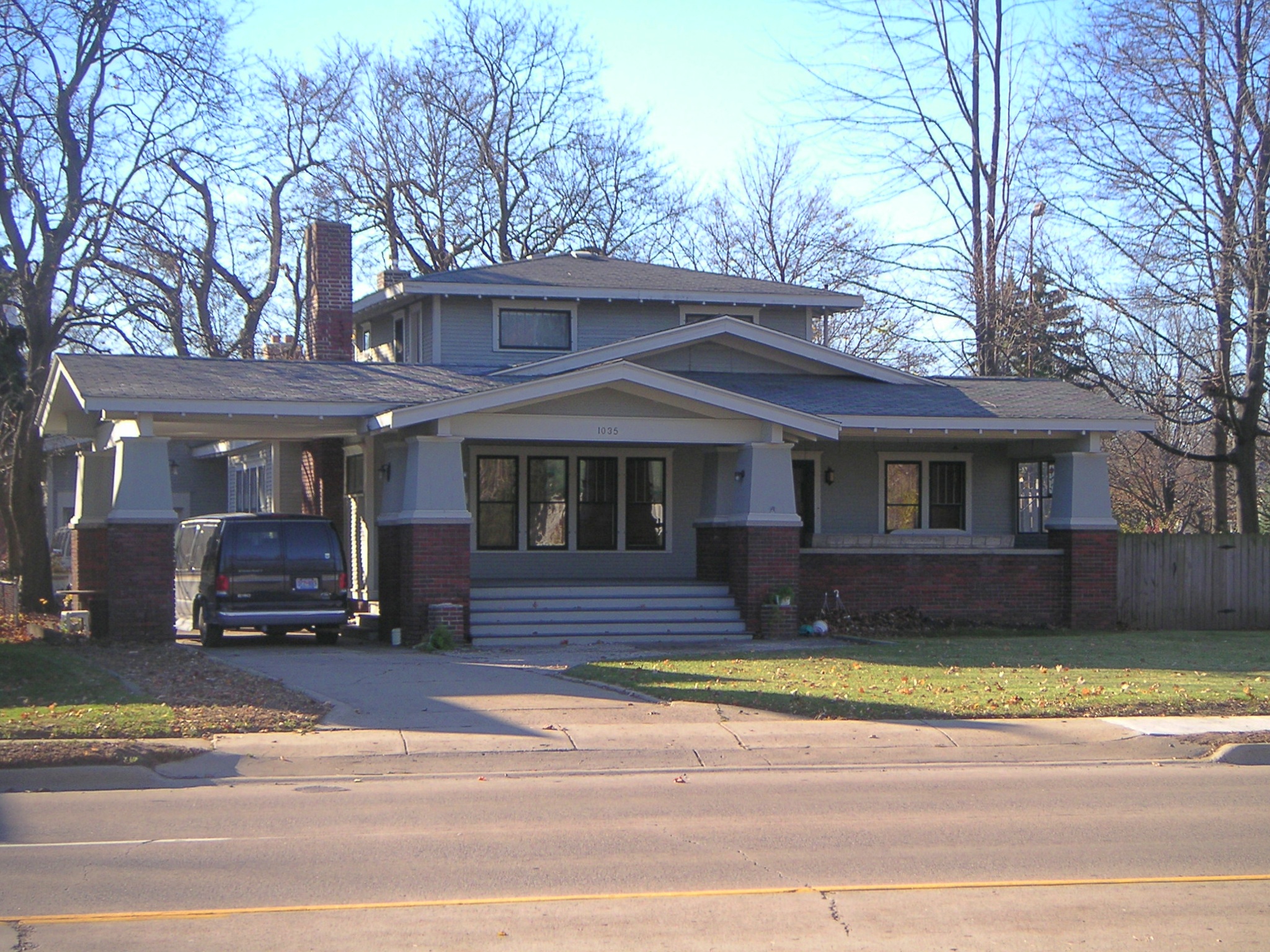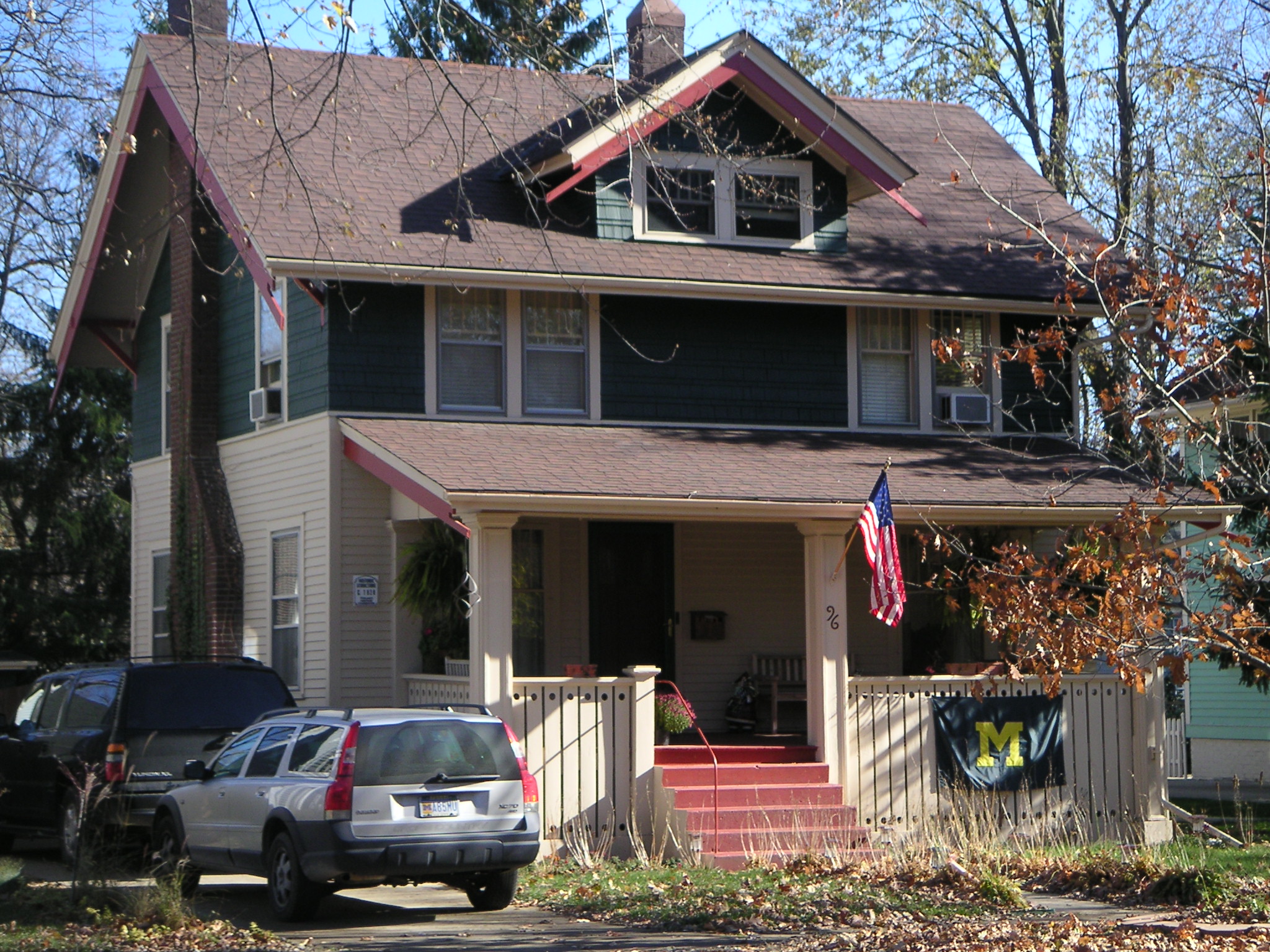 ---
Colonial Revival 1880 – 1955
Colonial Revival style architecture is characterized by an accentuated front door with a pediment. Pilasters, columns, and door fanlights or sidelights are common. Cornices with may have dentils. Semicircular Palladian windows, Federal swags, side porches, and gambrel roofs are also common. Broken pediments were not common on original colonial houses, but were widespread on Colonial Revivals.

Ypsilanti has numerous Colonial Revival houses.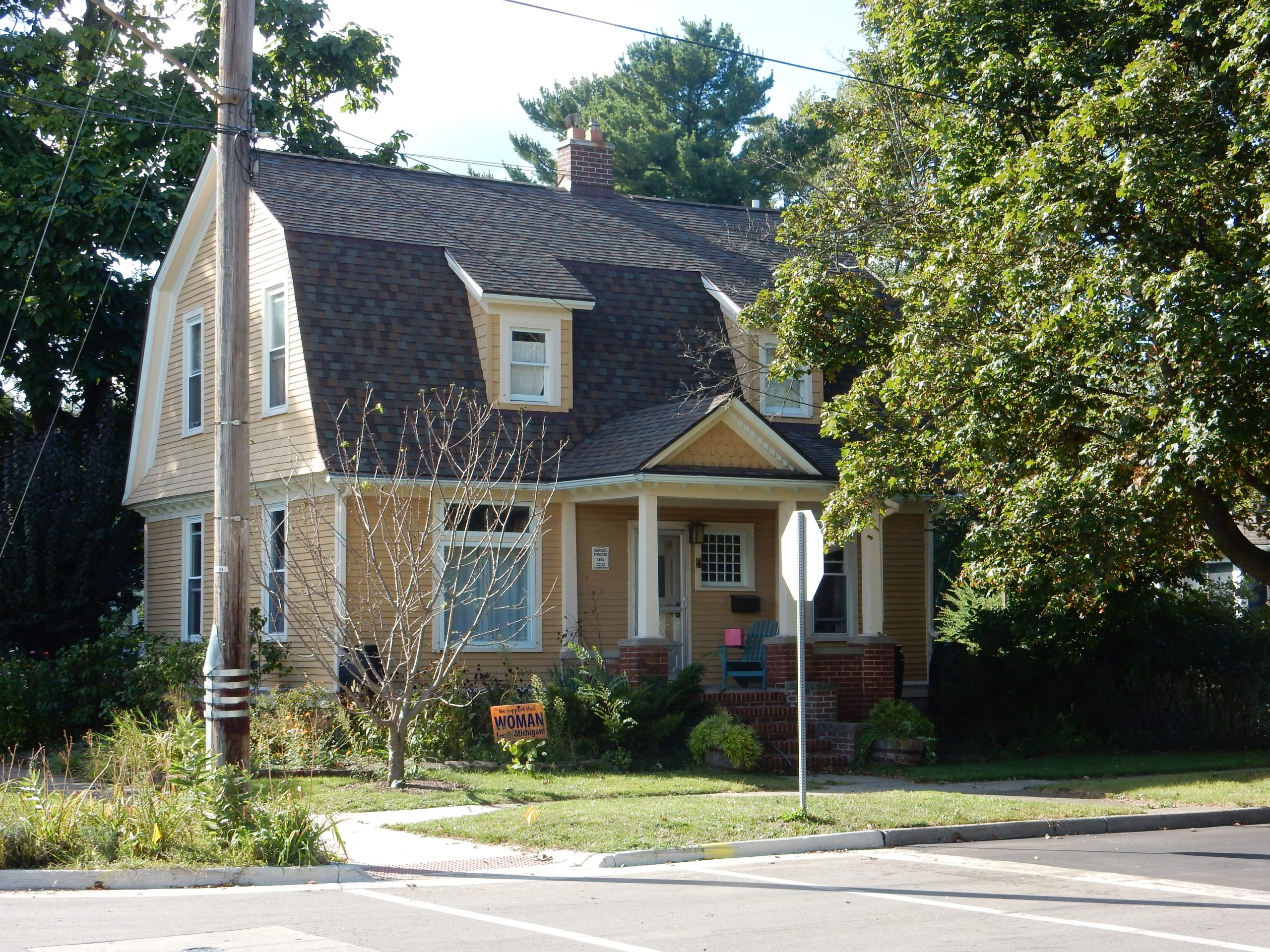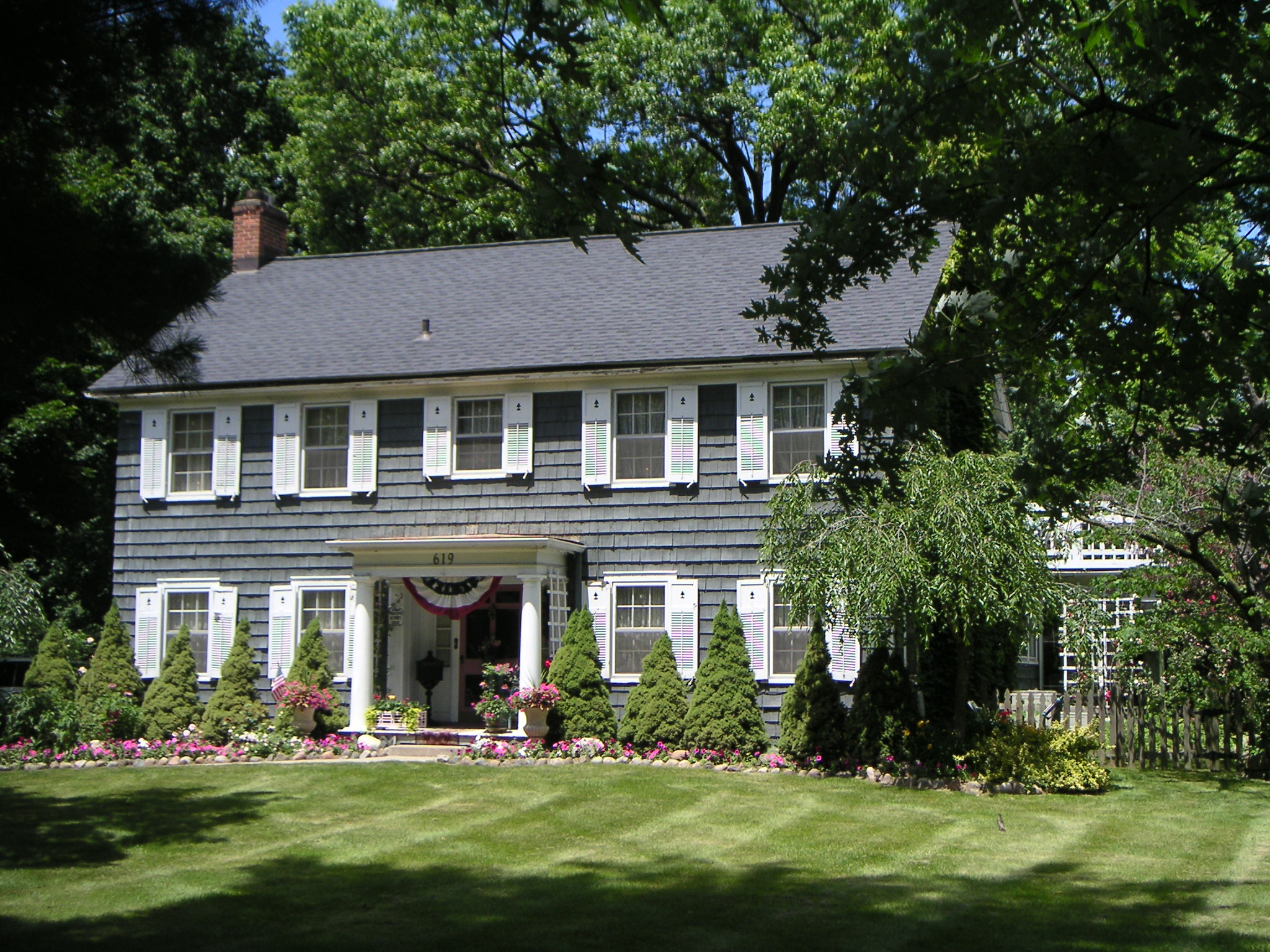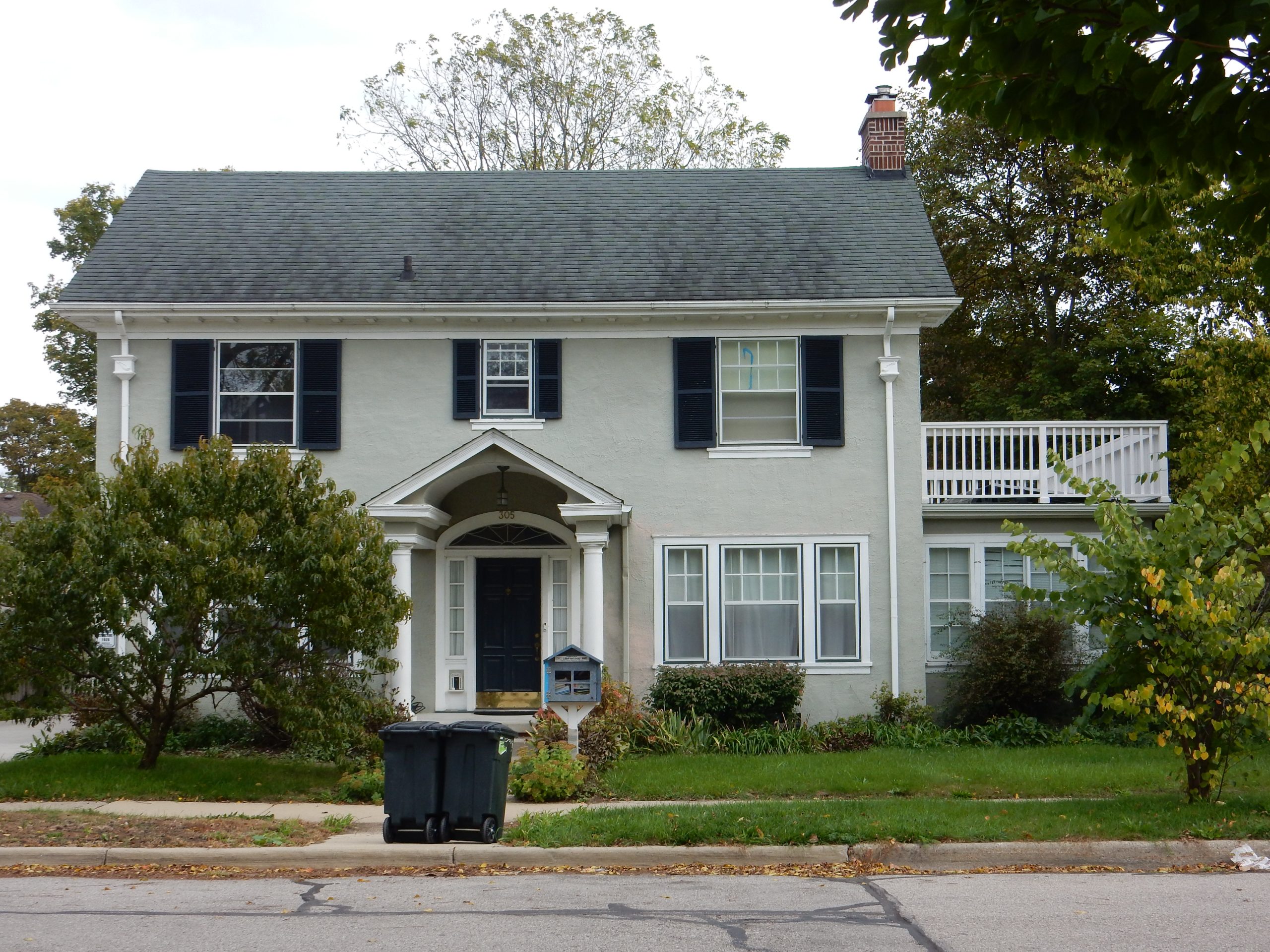 ---
Neoclassical 1895 – 1955
Neoclassical style is dominated by a full-height porch with classical columns. Residential Neoclassical examples in Ypsilanti tend to be modifications of older styles such as Italianate or Greek Revival architecture.

Ypsilanti has a small number of Neoclassical buildings.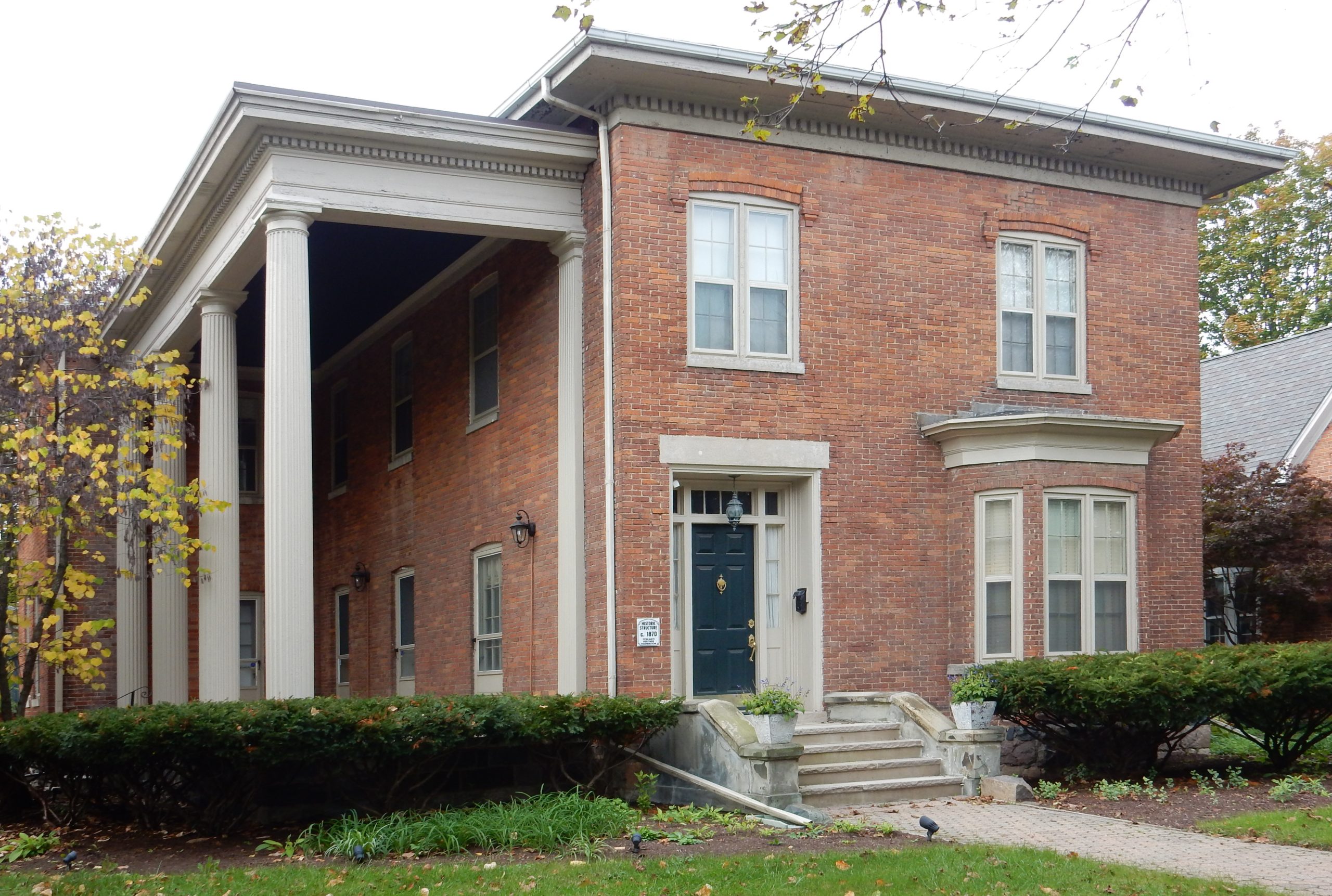 ---
Ranch 1935 – 1975
Ranch style architecture has a broad, one-story shape with moderate to wide roof overhang and no dormers. The front entrance is usually off-center and under the main roof. A large picture window may be on the front of the asymmetrical façade. Ribbon windows are common in bedrooms. Porch supports are simple wood or stylized metal. Overhanging eaves are either boxed or open with rafter tails not beyond the roof edge.

Ranch houses borrowed from many other styles. Ypsilanti has many Ranch houses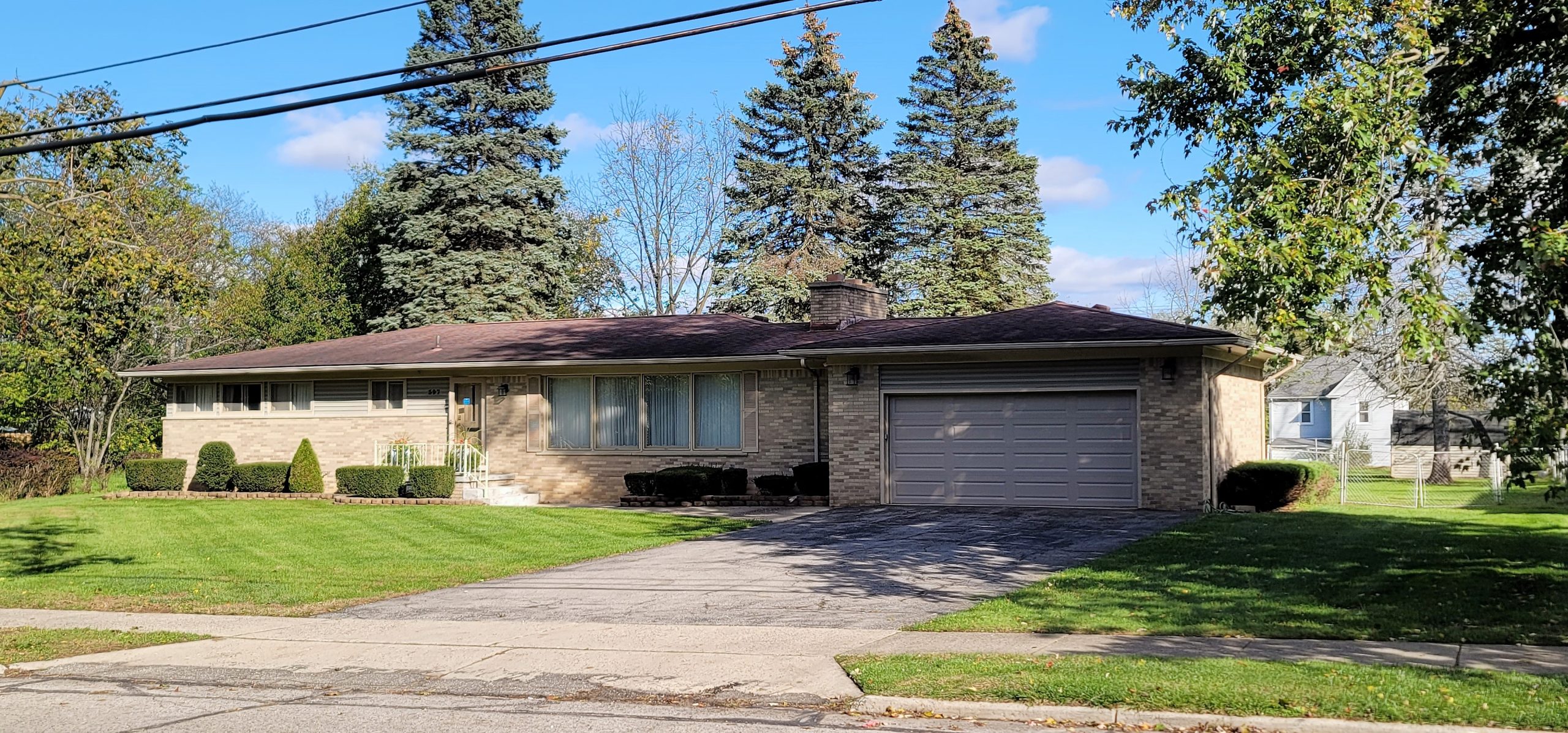 ---
Reference: A Field Guide to American Houses by Virginia Savage McAlester
Updated on August 14, 2022 by Paul Schreiber (PaulSchreiber@comcast.net)