Ypsilanti Heritage Foundation
The Ypsilanti Heritage Foundation is a nonprofit organization dedicated to the idea that one of Ypsilanti's greatest resources is its wealth of historic architecture.
Ypsilanti, Michigan, USA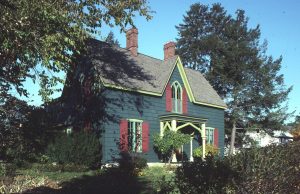 YHF Marker Properties
Since 1977, the YHF Historic Structure marker awards program has recognized more than 200 homes, businesses, churches, and other community buildings in Ypsilanti for significant historic architecture and continuing, sensitive maintenance.
YHF Home Tours
The annual Historic Home tour is sponsored by the YHF. Proceeds from the tour fund the marker awards, community projects, and education programs on preservation-related topics.
YHF Newsletter
The YHF periodically publishes its newsletter, Heritage News, and distributes it free of charge to its membership by mail and to the general public at various locations throughout the city.
While work on this page continues, please visit us on Facebook.
For more information on the YHF, send an email to Paul Schreiber at PaulSchreiber726@gmail.com.